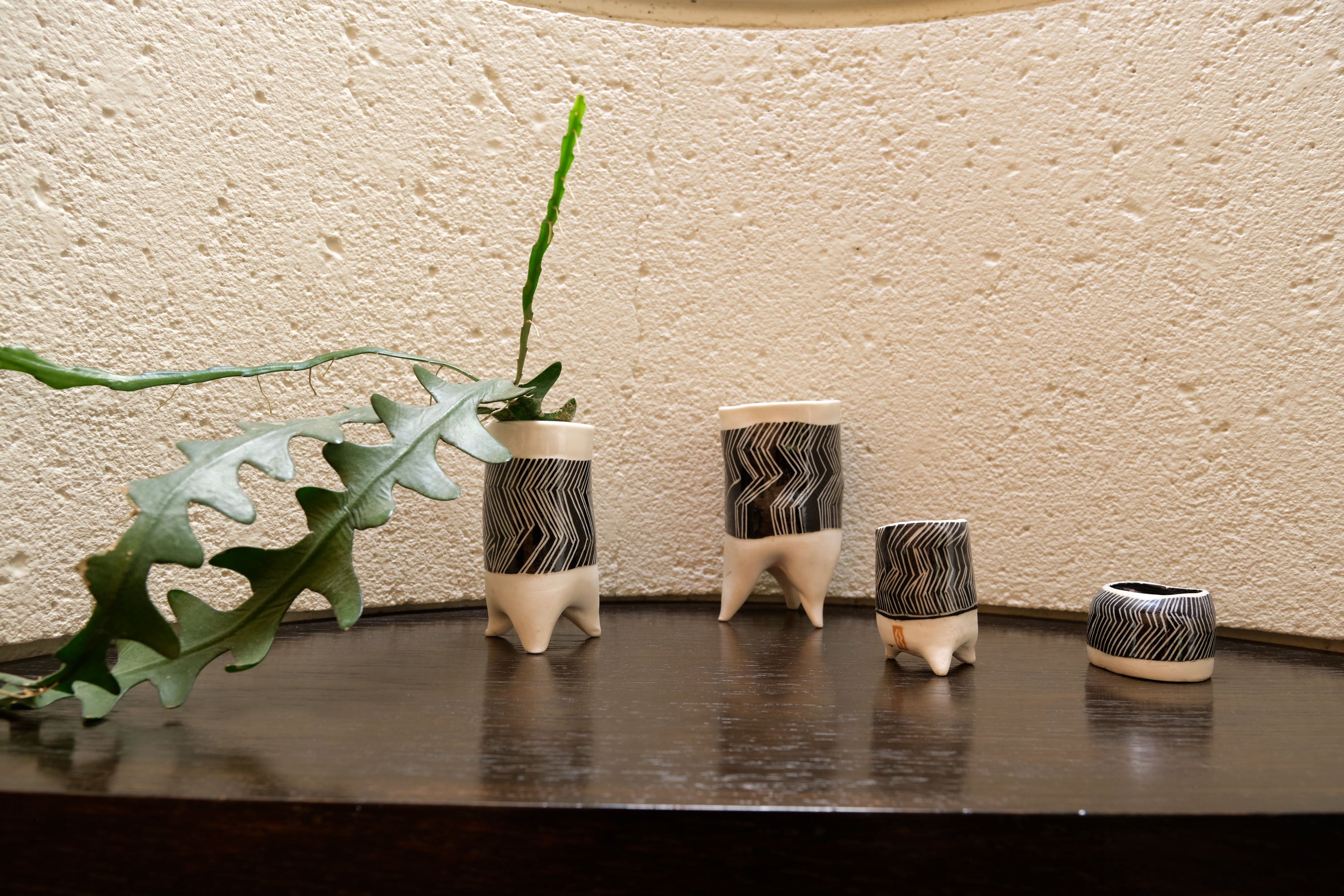 Of the many incredible jewelry lines we carry at Cedar and Hyde, one - Young In The Mountains - has a particularly enthusiastic cult following. It's not hard to see why: founder Mariele Ivy has built a Colorado-based atelier devoted to uniquely beautiful (and uniquely ethical) fine jewelry designs that are unlike any other. Mariele was kind enough to take time away from her work and family to sit for photos and chat about her long history with artistic pursuits (and with us!). 
Tell us about your artistic history. You've worked in several mediums, including ceramics - how and when did you start, and what made you shift into jewelry?
I self identity as a relentless optimizer. It's the creative spirit inside me that sees the possibility in everything. I believe my outlook stems from my youth spent in Western Montana. I grew up in an old farmhouse; it was really small so we didn't have lots of things to do inside. Life was outside! My dad is a boat builder and musical instrument maker. His shop was an old barn on the property, so I had access to unlimited tools and lots of autonomy from a young age. My mom is an incredible gardener and landscape designer. Observing those two professions as a kid really showed me the value of creation, nurturing, and in general the ability to create something out of nothing.
I have worked in so many mediums, I tend to get confined in my focus and then lust after that wonderful feeling of learning something new. I tend to get obsessed with things, and yes, ceramics did hold my fancy for a long while! I love the usability of ceramics. Jewelry has always been my medium of choice, even when I was in high school - you can hilariously see the hot glue showing in my earrings I assembled! Ceramics was a departure from jewelry that combined my illustration style into something usable. I was drawing every day, but the drawings were useful in everyday life. Like jewelry, people could bring the art with them into their daily lives. Maintaining the two collections became exhausting as both are very physical practices. Jewelry felt more special in that the longevity of the work and the monument of the occasion to purchase was more important. It seemed a better use of my body to create jewelry which could symbolize love. One of my favorite poems is "The Subject Tonight is Love" by Hafez:

The subject tonight is Love
And for tomorrow night as well,
As a matter of fact,
I know of no better topic
For us to discuss
Until we all Die!
We're proud of the long relationship you've had with Cedar and Hyde. Can you tell us about its evolution from your perspective?
Aww thank you! I am also so proud to be featured in such an original store. I had been living and self-supporting myself as an artist in San Francisco for a while, but that grind was getting exhausting in such an expensive city, so I moved with my boyfriend (now husband) to Boulder in 2012. As a way to meet people in my new town, I picked up shifts at a local restaurant. I would work all day on ceramics and jewelry and then work at the restaurant at night. I will never forget the walk to work one day when I got an alert on my phone that a web order on my wholesale site had come in. It was the largest wholesale order, the largest show of faith, that a store had ever asked of me. I think I quit the restaurant that week. I had the confidence to pursue art full time in Colorado. The encouragement from Cedar and Hyde to make that leap was a very pivotal part of my Colorado experience. To be showcased and championed by a store as high quality and original as Cedar and Hyde really opened the door and connected me with lots of other professional creators in the area.
What inspires you, and how does that inspiration manifest as Young In The Mountains?
To make the world a more beautiful place - that was always the directive my family encouraged in me. Everyone will hopefully find their own special way to do it. I happen to have an intrinsic set of skills that lends itself to art and design. I am proud to physically create items that make the world a more beautiful place.
What have you been most proud of as an artist - what do you see as your biggest success so far?
In addition to the beautiful material items, I also find great satisfaction in designing a healthy and supportive business. To give other creative thinkers and creators a profession is one of my proudest accomplishments. Being an artist can be very lonely and often involves sacrificing a lot of financial security to pursue. I have designed a business that supports an entire team of people. It allows them to grow their families and use their innate talents to help represent love with the YITM jewelry collection. I learned to share and to delegate my creative impulses with a team. Having an atelier to bring my ideas to life allowed me to learn more about trust and to accomplish way more than I could accomplish solo. I am really proud of the leadership skills I have evolved over the past years.
We know you're especially passionate about the locality and sourcing of your stones and metals. Can you share your ethics around your materials?
Young In The Mountains is more than a jewelry company, we are a celebration company! Our goal is to honor the earth while creating jewelry that can represent love and any life accomplishments. Our education into the environmental effects of mining taught us that we are responsible for what happens in YITM's name at every step of the supply chain. I take it very seriously that we are chosen to represent love and in order to do that authentically, I need to know that the materials we use are not creating harm for people or the environment. That's a big ask in an industry that depends on an extractive process like mining. Focusing on recycled materials has been a theme in my creative process since I was 17. It continues today and I am very proud to say that YITM goes above and beyond the industry standards, and I am excited to be setting the standard for ethical inlay stone sourcing, using only 100% American-mined inlay stones.
What are you looking forward to in the future?
The future is bright! This year we are delineating our most ethical jewelry on the website with a new award we are calling The Best of The Best. These pieces will meet all three of our goals for sourcing, including recycled diamonds, American-mined inlay, and fair trade gold. Fair trade is the next step beyond recycled gold, because it actively seeks to alleviate and solve issues in the mining sphere as opposed to bypassing them. I hope we can help set the standard on ethics in sourcing all the while pushing boundaries in creativity as well!
Check out our full Young In The Mountains jewelry collection in the apparel store, or online.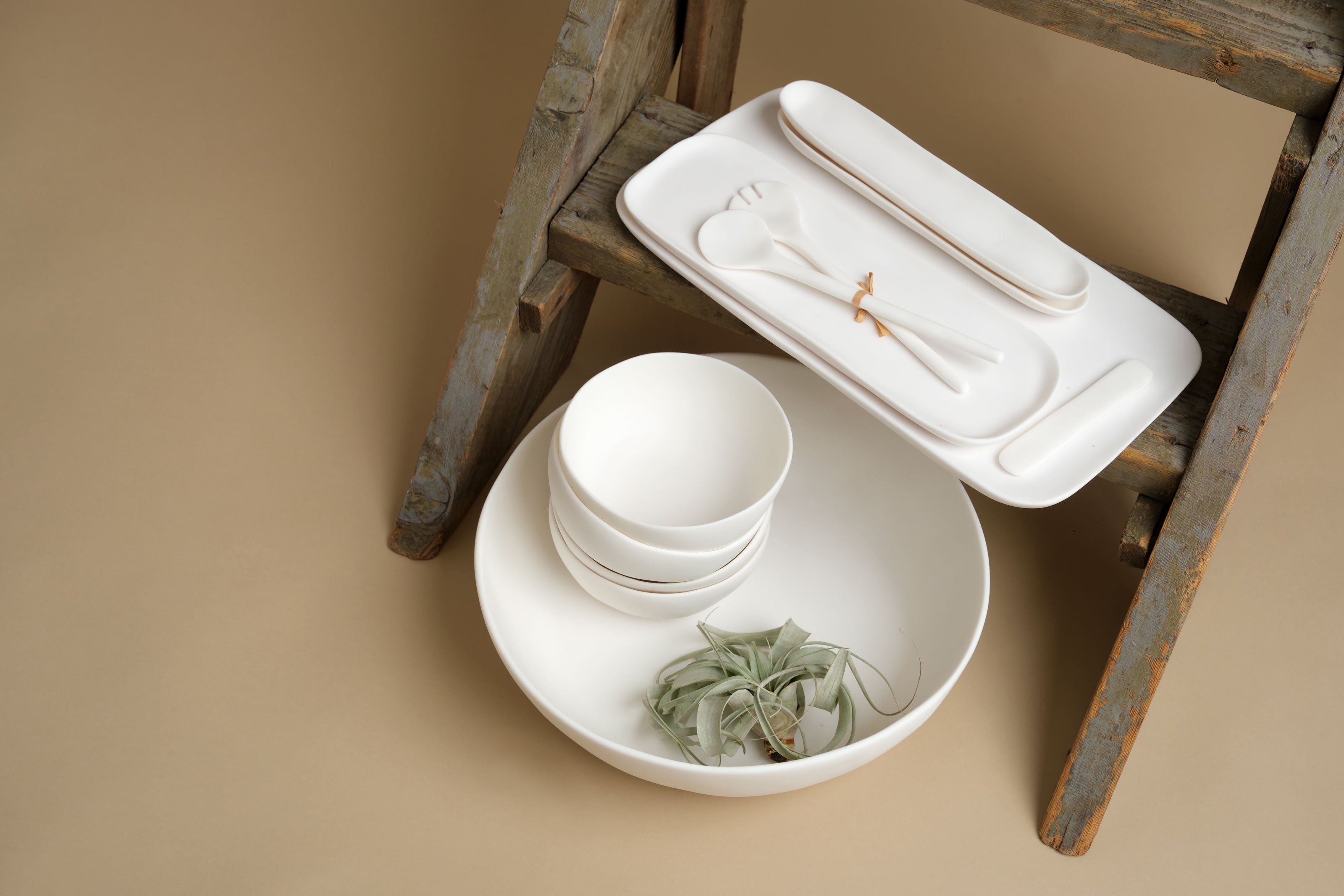 Wedding season is upon us once again, along with the opportunity to impart some extra meaning and care along with the traditional gift for the new couple in your life. We consider ourselves to hav...
Read more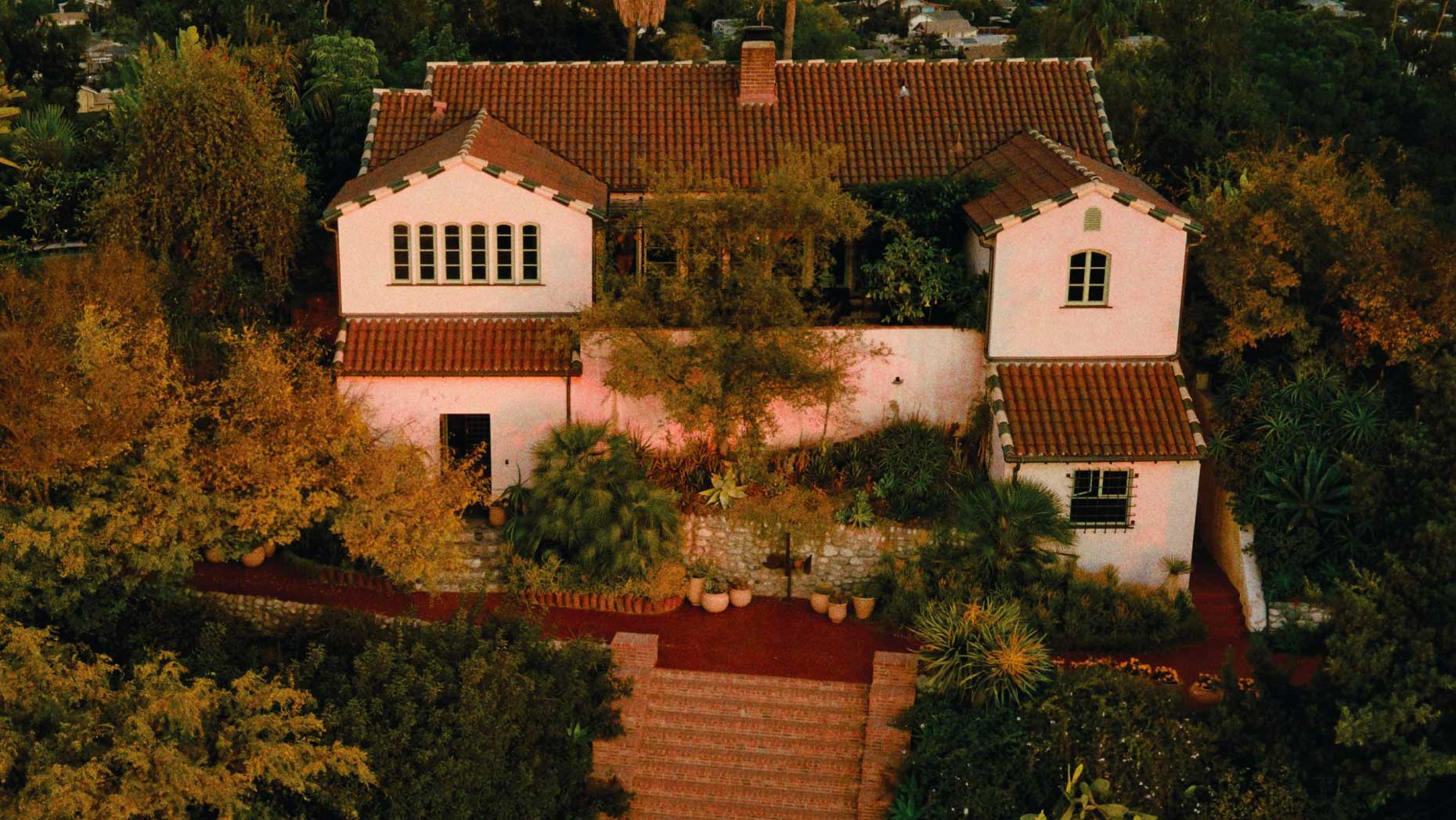 In the early 1940s, a determined pair of young renegades arrived in California to realize their vision of an earthly paradise. High atop the hills of Los Angeles, hidden by a lush orchard and dense...
Read more