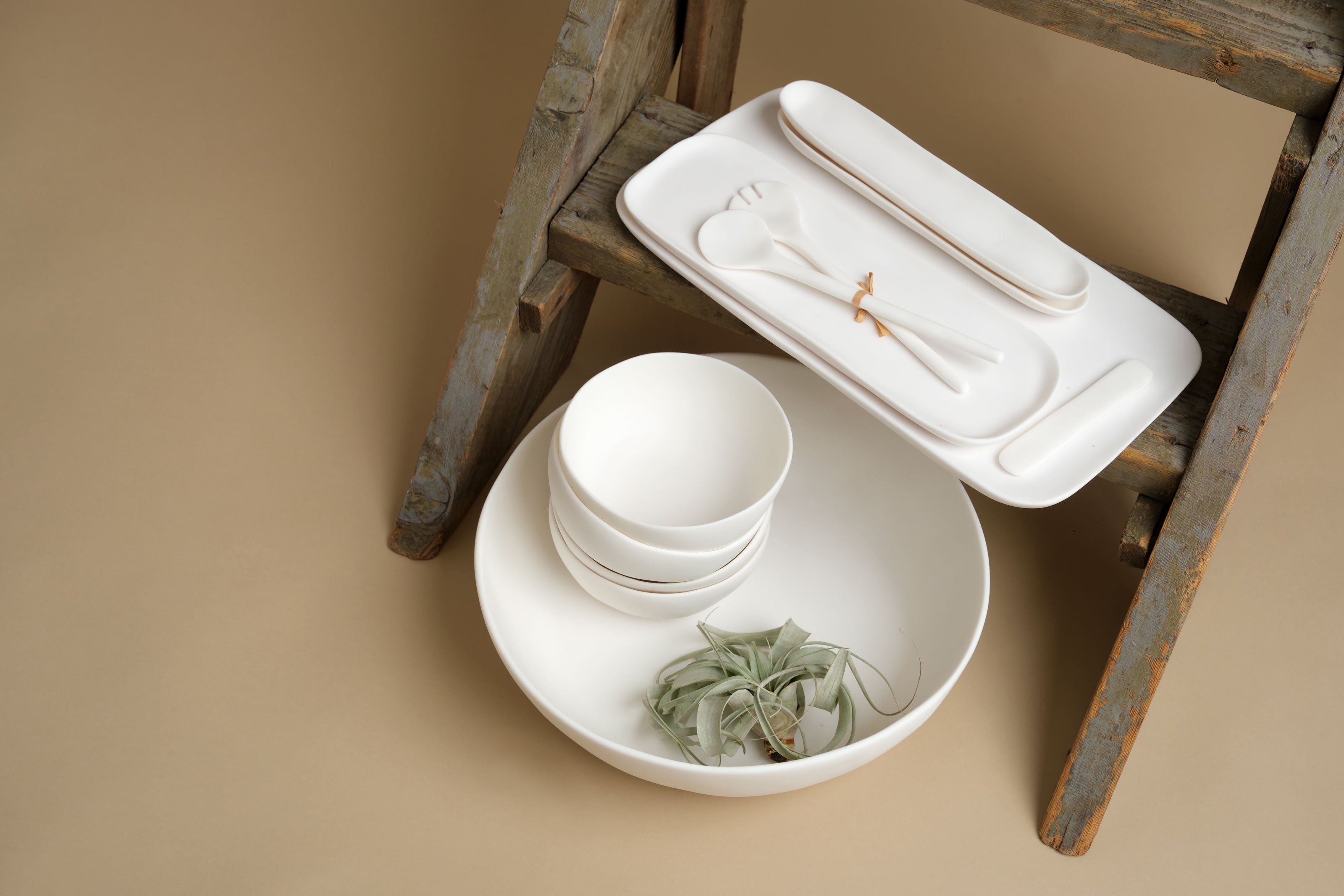 Wedding season is upon us once again, along with the opportunity to impart some extra meaning and care along with the traditional gift for the new couple in your life. We consider ourselves to have some expertise when it comes to leveling up from the classic Vitamix or envelope of cash - sticking with the registry is fine, but why not choose something a little more special that conveys a message of love and luck, just for them? Here are some of our favorites; happy gifting!  
Handmade in Mongolia of luxurious, 100% hand-combed cashmere, these blankets are an incredible and unique statement on their own, but given as a wedding gift, they're the perfect way to symbolically (and literally) wrap a new couple in warmth and love for years to come. 
Mount Washington 3-row planter
We love the idea of new life and growth that comes with the gift of a special plant, and the perfect, handmade ceramic vessel to go along with it. This stunner from Mt Washington Pottery is a shop favorite that will hold a plant just as well as a flower arrangement - plus, the three carved rows can beautifully represent a new couple's past, present and future.
MQuan's handmade ceramic bells are a beautiful way to visualize the harmony we wish upon anyone embarking on a new journey in their relationship (plus, when hung, they'll be safely out of reach of any small hands that might be added to the family down the line). We also love the clever nod to "wedding bells" - feel free to use that in your card. 
Tina Frey champagne bucket, ice scoop and cheese serving board
There's so much to celebrate beyond the wedding - what better reminder than a hand-sculpted and cast resin champagne bucket to hold those toasts for all the events, large and small, that are worth honoring? And, in case there's company involved, a beautifully simple, matching charcuterie board. Add your favorite bottle of bubbles and a gift card to their local cheese shop, and there'll be no excuse not to celebrate everything, from a new house to a properly loaded dishwasher. 
Uashmama paper Panino basket and Aesop goods
If all else fails, the good news is that you technically have a year to choose a present for the happy couple. If you find yourself closing in on the one-year mark without a gift, we have some good news: The traditional first anniversary is represented by paper, and a durable washable paper bag from Uashmama, filled with crowd favorite Aesop products, makes a perfect first anniversary gift.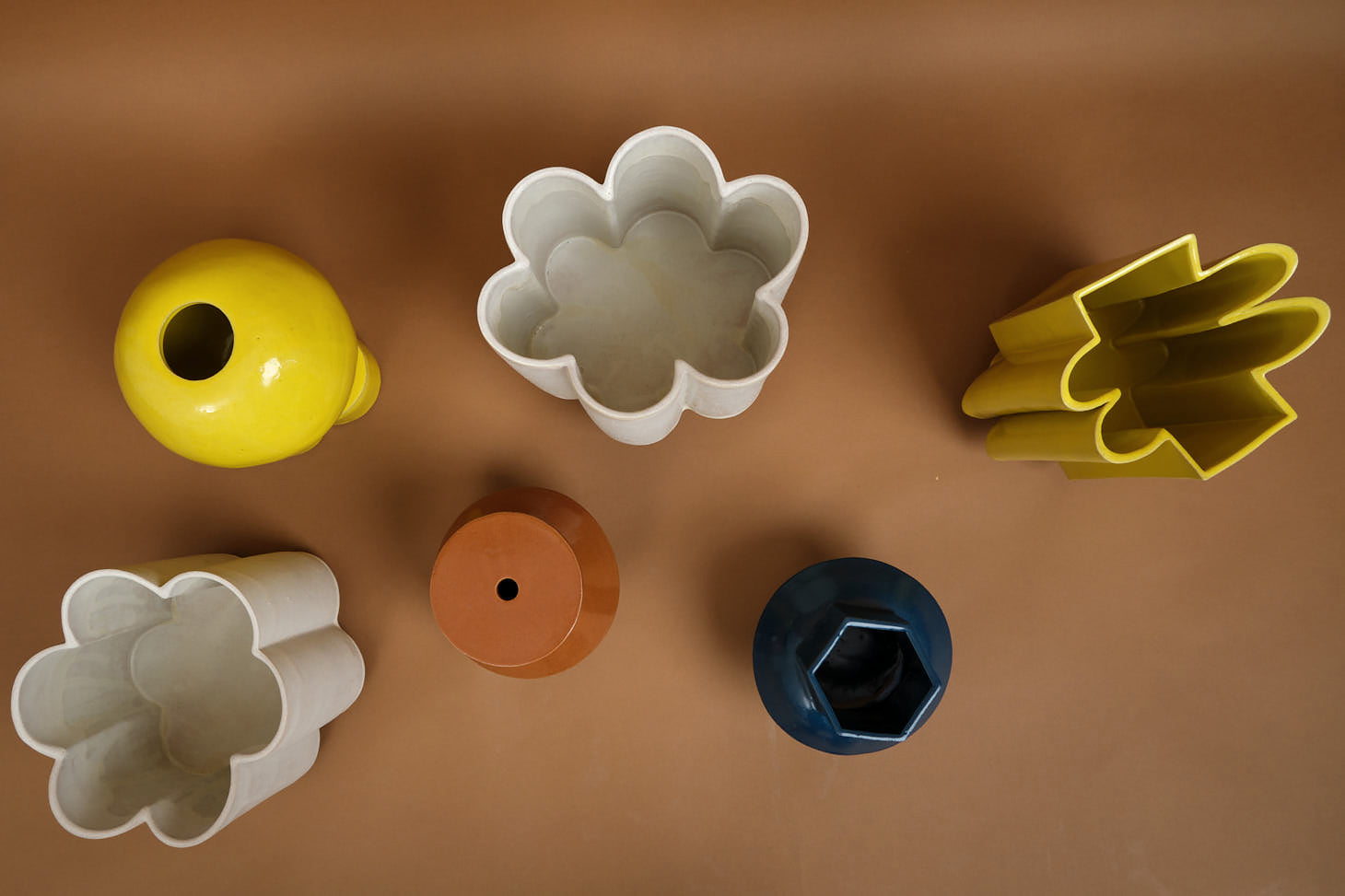 Ceramic artists have always stretched and tested the line between form and function - why replicate a purely functional, mass-produced vase or mug when you could joyfully explore the limits of colo...
Read more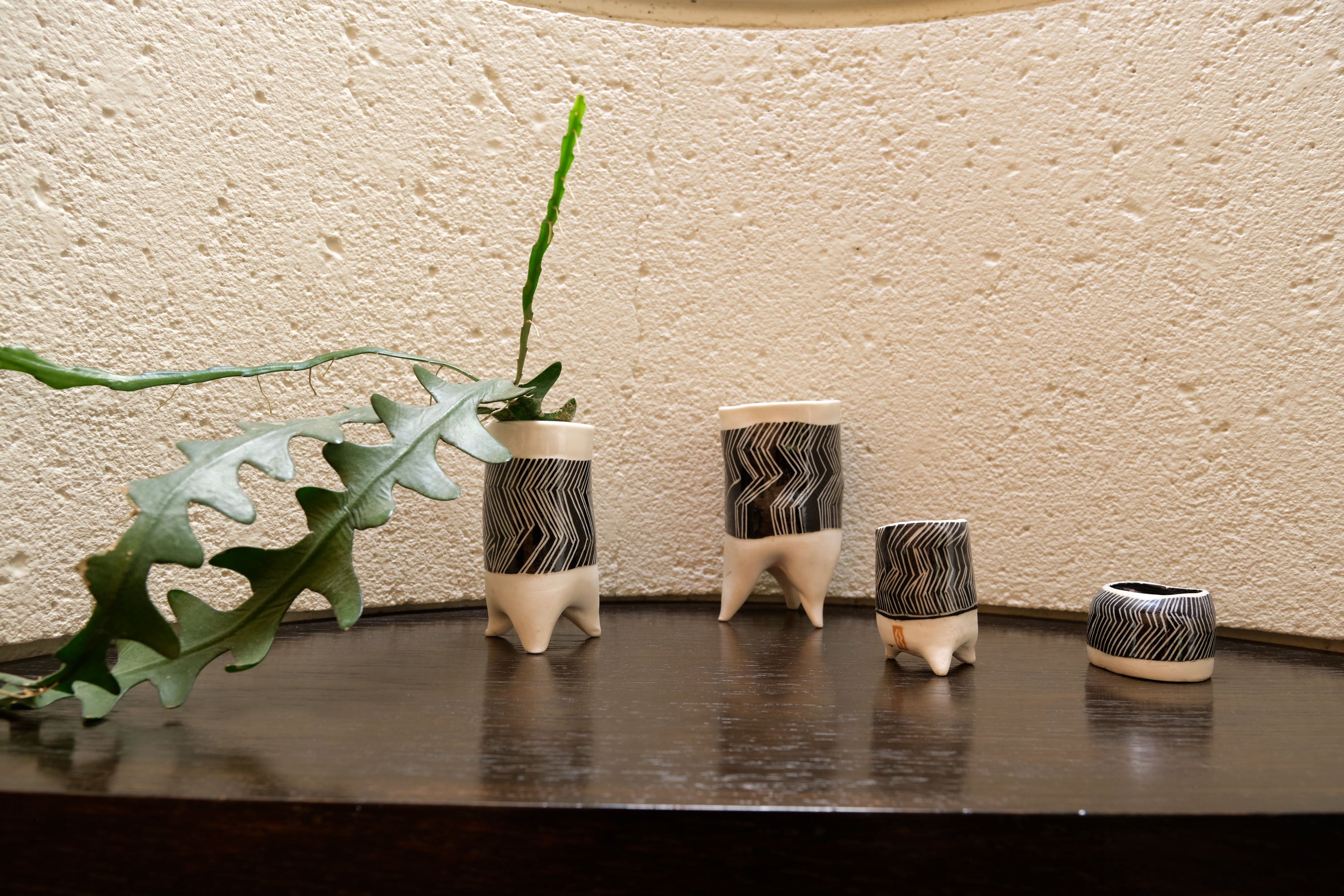 Of the many incredible jewelry lines we carry at Cedar and Hyde, one - Young In The Mountains - has a particularly enthusiastic cult following. It's not hard to see why: founder Mariele Ivy has bu...
Read more