We take cashmere seriously - you'll find a buffet of impossibly soft goodness on our racks throughout most of the winter season, but our newest arrivals are the work of one of our favorite cashmere experts: Paychi Guh. 
Launched in 2013 by two sisters (hello!), founder Paychi Karen Guh's focus is on incorporating simple forms, refined texture, modern graphics, and high-quality cashmere. Best described as wearable luxury knitwear, the label is renowned for its comfort, versatility, timelessness, and flattering fit with a focus on lightweight, breathable, trans-seasonal pieces that are beautiful by themselves and ideal for layering. Subtle surface textures and refined seaming details make the understated and sophisticated pieces extra special.
Cashmere is a special material - not only is it durable, 100% natural and biodegradable, with proper spinning, it can provide up to eight times the heat retention of wool with no added bulk, making it both warm and breathable.
Cashmere quality is measured in fiber length, diameter and color - the longer, finer and whiter the fibers are, the higher the value. From the beginning, Paychi Guh has focused on worsted cashmere, which can only be spun from the longest fibers to create a surprisingly lightweight, smooth cashmere with an incredibly flattering drape that can be worn all year. 
The company sources their yarn from experienced cashmere goat herders in Inner Mongolia who are committed to animal welfare and sustainability, and each of their garments can be traced all the way back to a specific pasture. 
Each Paychi Guh cashmere piece is designed to be an integral part of your wardrobe, to be worn season after season and last a lifetime. The brand offers extensive cashmere care instructions on their site, including how to launder, store and maintain your pieces in the hope they may never need replacing - a testament to Paychi Guh's commitment to both quality and sustainability, and just one of many reasons we love their work! 
Explore the full Paychi Guh collection online, or in person at the apparel store.
 ---
Header photo and cashmere information courtesy of Paychi Guh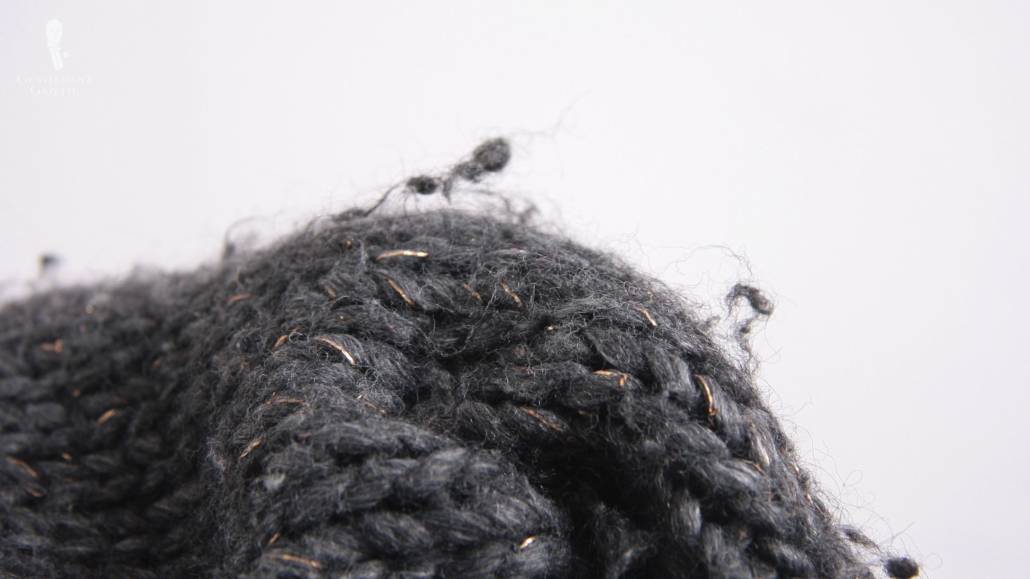 Sending Out an SOS (Shave Our Sweaters)
It's a winter tale as old as time: you pull your favorite knits from the closet on a cold day, wrap yourself in glorious cashmere, alpaca or wool, and prepare to take on the world when something ca...
Read more

Though it happens every year, we never tire of the glorious realization that it's not pitch black at 5 p.m. anymore. We delight in noticing the small ways the return of the sun shows itself this ti...
Read more