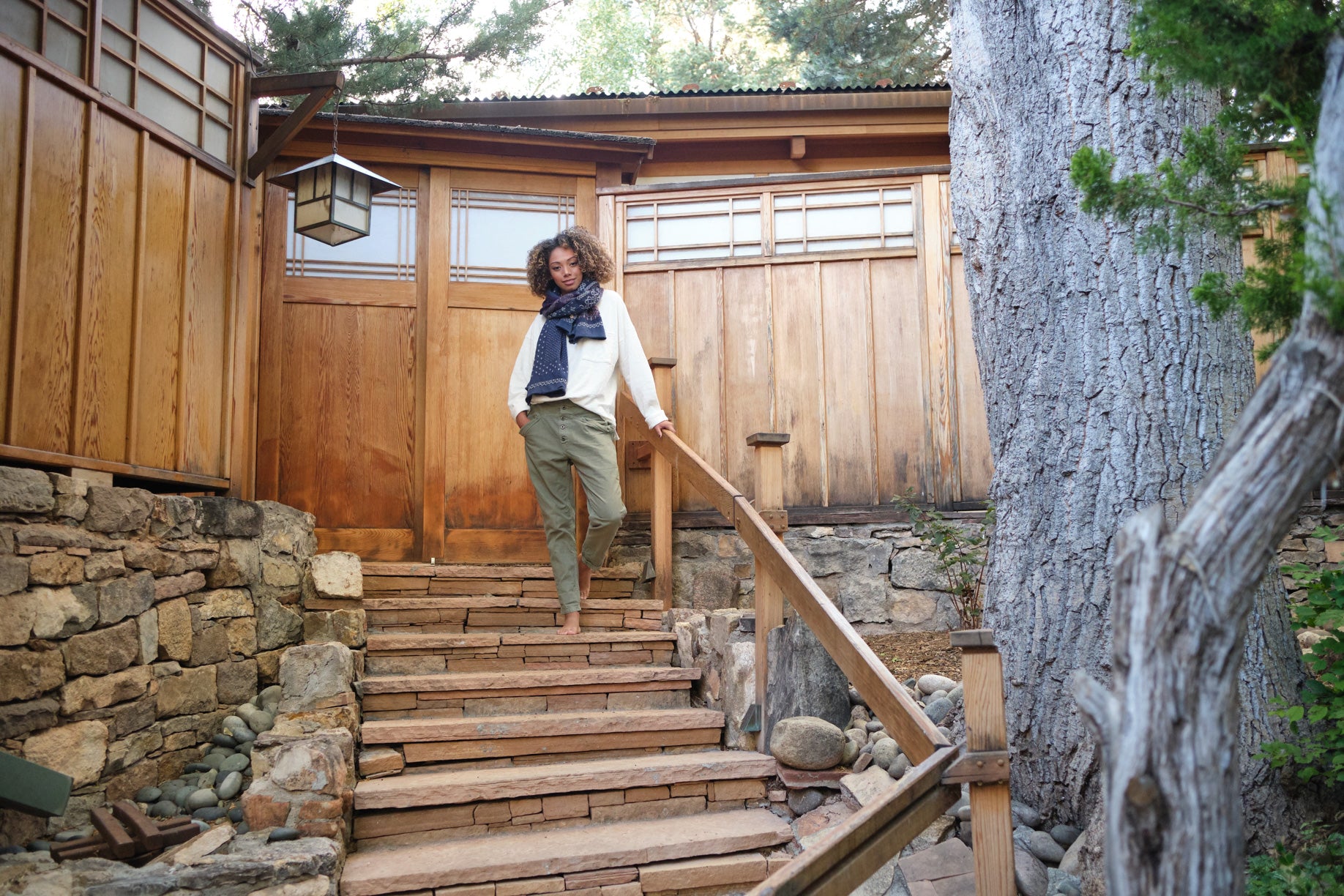 THERE IS NOTHING SCARY ABOUT STRANGE.
With Halloween around the corner, we are reminded of David Sedaris' delightful 2018 short story, "The Perfect Fit," where he describes one of his favorite shops to visit in Japan:
"The neighborhood it was in—Ebisu—is home to one of our favorite shops, Kapital. The clothes they sell are new but appear to have been previously worn, perhaps by someone who was shot or stabbed and then thrown off a boat. Everything looks as if it had been pulled from the evidence rack at a murder trial. I don't know how they do it. Most distressed clothing looks fake, but not theirs, for some reason. Do they put it in a dryer with broken glass and rusty steak knives? Do they drag it behind a tank over a still-smoldering battlefield? How do they get the cuts and stains so . . . right?"
"If I had to use one word to describe Kapital's clothing, I'd be torn between "wrong" and "tragic." A shirt might look normal enough until you try it on, and discover that the armholes have been moved, and are no longer level with your shoulders, like a capital "T," but farther down your torso, like a lowercase one."
"Jackets with patches on them might senselessly bunch at your left hip, or maybe they poof out at the small of your back, where for no good reason there's a pocket […] Their motto seems to be, "Why not?"
While this season's offerings are perhaps less theatrical than the year that Sedaris visited their studio, Kapital's looks are no less avantgarde. With a mixture of everyday pieces, designer Kiro Hirata's collection maintains an eye for the strange. Soft, comfortable fits still stand out with draping, unstructured pockets or a bold commitment to patchwork. Sportswear staples, like a zip-up fleece or puffy vest, are given an unexpected twist with a wild print or a cocoon shape. For weekend fashion, we agree with David Sedaris' imagined motto: Why not?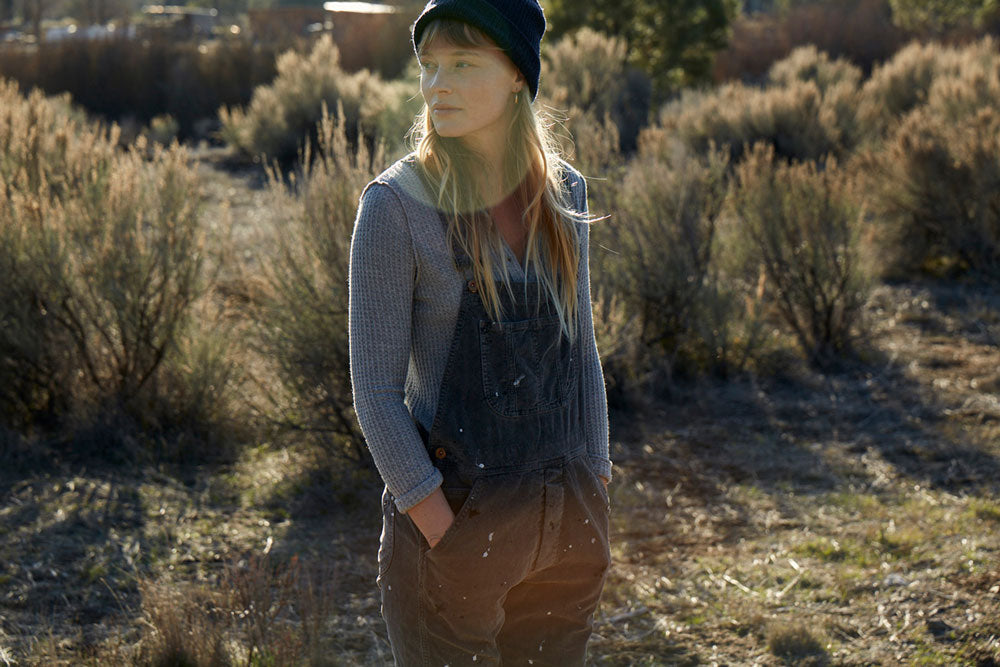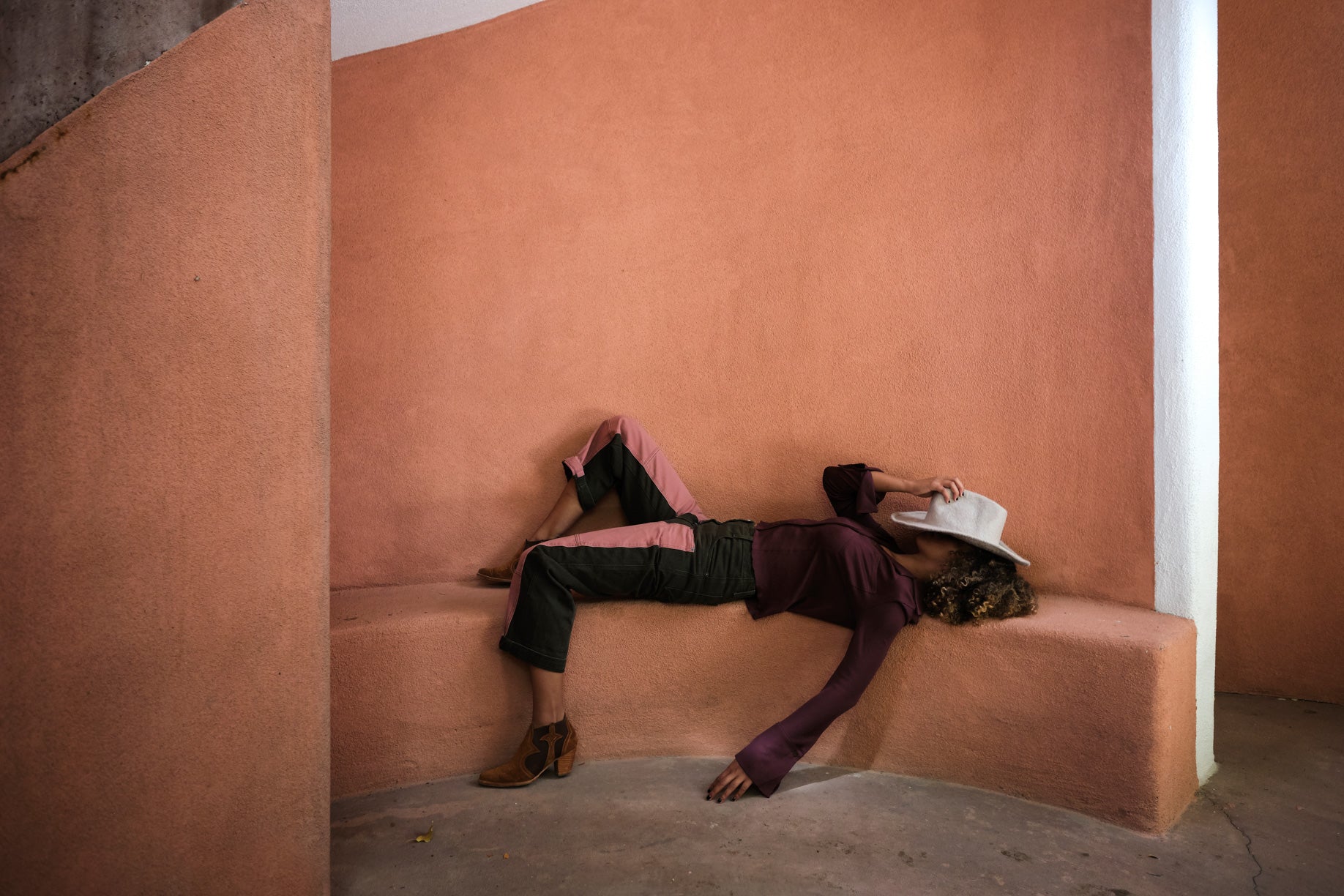 From '90s grunge-inspired editorials to the electronic dance music that provides the soundtrack for the runway, designers and stylists have been continually inspired by what's happening in music an...
Read more