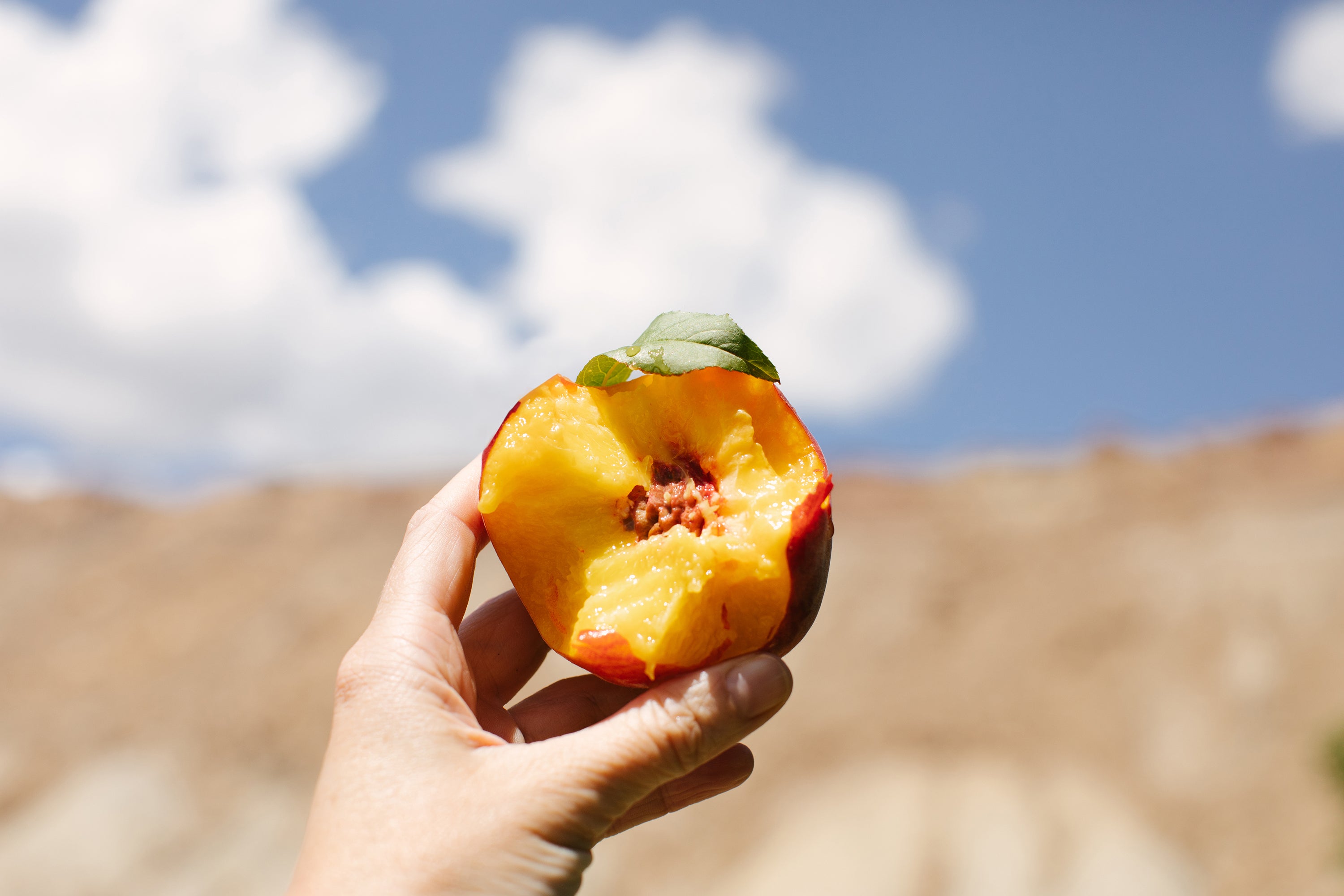 The Peach Crucible of Colorado
An unassuming valley sandwiched between the Rocky Mountains and the eastern edge of Utah holds the key to one of Colorado's best kept secrets: Palisade peaches. While not a secret to most residents, if you were to ask people outside of Colorado where one might find the best peaches, most would guess Georgia or California. Many are surprised to learn that peaches even grow in Colorado, but I'm here to share some hard, unimpeachable (sorry) facts: Colorado's peaches are incomparable.
The Western Slope is a unique area. At 4,700 feet in altitude, hot days and cool nights are perfect for bringing out the natural sugars in the peaches and growing big, exceptionally sweet and juicy fruit. 
By the mid 1880s, it was apparent Palisade's unique geologic location also protects crops from spring freezes - the local climate is often referred to as the "banana belt." The mild climate and unique terrain create near-perfect peach growing conditions in an approximately 10-mile area. Wind moves 8 to 12 mph down-slope from the north, focused by DeBeque Canyon. This "million dollar wind" is compressed and warms the air to prevent crop-killing frosts in the spring. By the beginning of the 20th century, more than twenty-five thousand pounds of peaches were being shipped from Palisade across the country each year, making Colorado the 7th largest peach producing state in the U.S.
At its longest, peach season here lasts only about six weeks, from the tail end of July to Labor Day, if you're lucky. The season's brevity makes the annual celebration that much sweeter. 
I recently decided to celebrate the start of peach season by going straight to the source and picking my own, courtesy of the Palisade Peach Shack. Intrepid harvesters are unleashed in a small orchard with a box, given some tips and encouraged to eat as many as they want while picking. It's an idyllic setting, and after what felt like a very short hour I had a box full of ripe peaches. If you're passing through the area or want to make a trip out to pick your own peaches, there are many orchards - most family-owned and operated businesses - that offer the opportunity. 
For the next few weeks I will be very busy putting peaches in everything, from directly into my mouth, to a stash of giant tupperware containers I fill with peeled, sliced peaches to freeze and dole out like precious treasures throughout the long winter until the arrival of the next peach season. If you've read this and are wondering what to do with the giant box of peaches you were inspired to buy at the farmer's market, roadside stand or direct from the farm, here are two of my go-to recipes: one beginner, one advanced, both excellent. Enjoy! 🍑
Peach Toast with Burrata
Toast a thick slice of good, fresh bread, and spread generously with burrata. Lightly season with flaky salt and black pepper, and top with a layer of sliced peaches. Finish with ribbons of basil, good olive oil, balsamic vinegar, hot honey, or all of the above.
Smoked Peach Ice Cream 
Slice and peel 2-3 ripe peaches. Sprinkle with brown sugar, vanilla and a little salt. In a small foil pan, smoke for 30 minutes (if you don't have a smoker on hand, here are instructions on how to smoke them without one. You can also grill them, or roast them, or ignore me completely and just use them fresh without any funny business at all). 
When soft and lightly flavored, remove from the smoker and mash with a fork. While they cool, make a custard base for the ice cream. I use this recipe and add seeds from one vanilla bean; no need to reinvent the wheel. After the custard and peaches have cooled completely, start the custard in whatever ice cream maker you prefer and when it has thickened about halfway, add the peaches while it finishes churning. 
Reserve some of the smoked peaches and juice for topping the ice cream, and consider a strong suggestion to serve with peach cornbread.
Palisade history and facts courtesy of The Museum of Western Colorado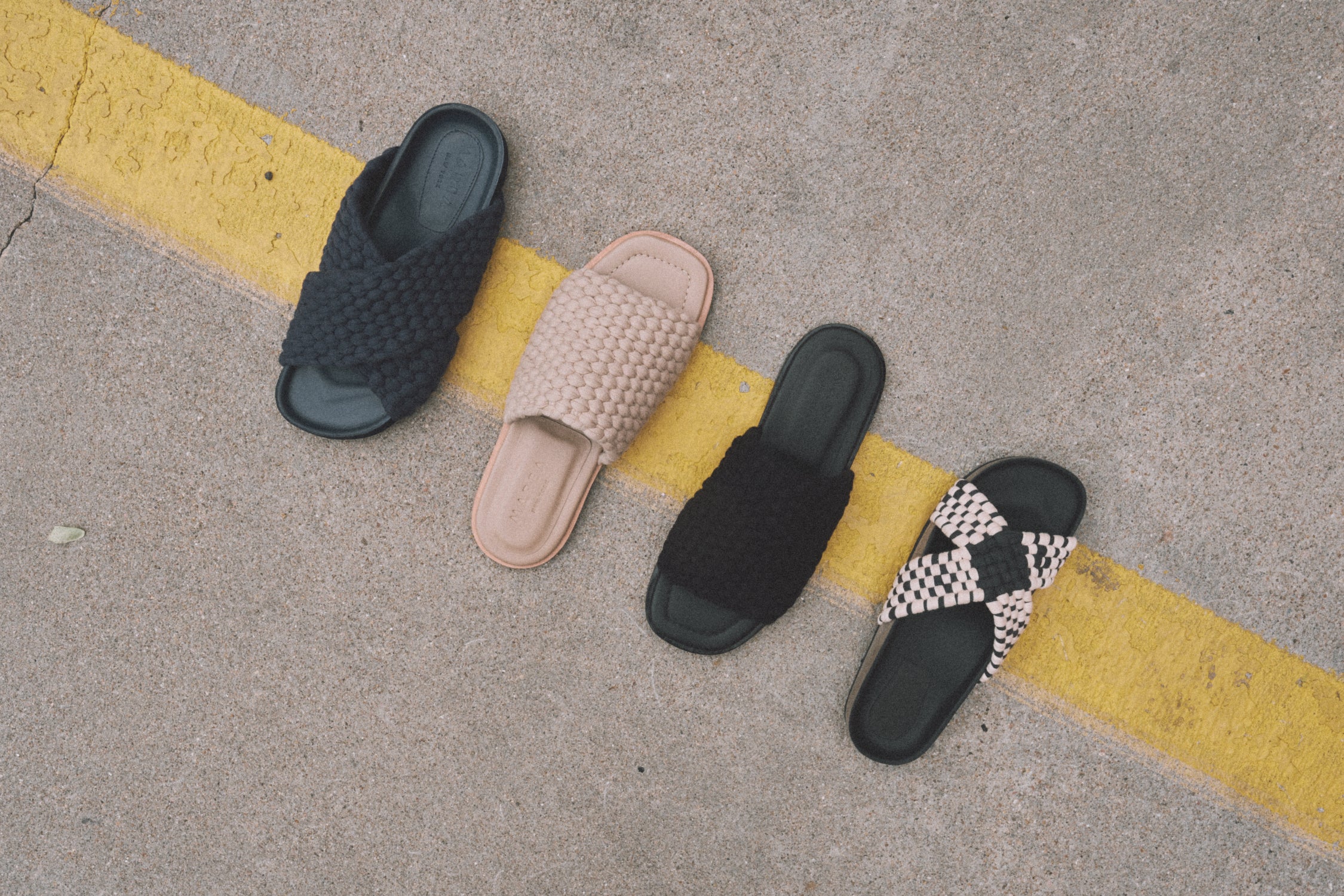 On a trip to NYC in 2021, Christie noticed someone on the street wearing a pair of especially stylish, timeless sandals, and stopped them to ask what they were – our first introduction to Marea. 
Read more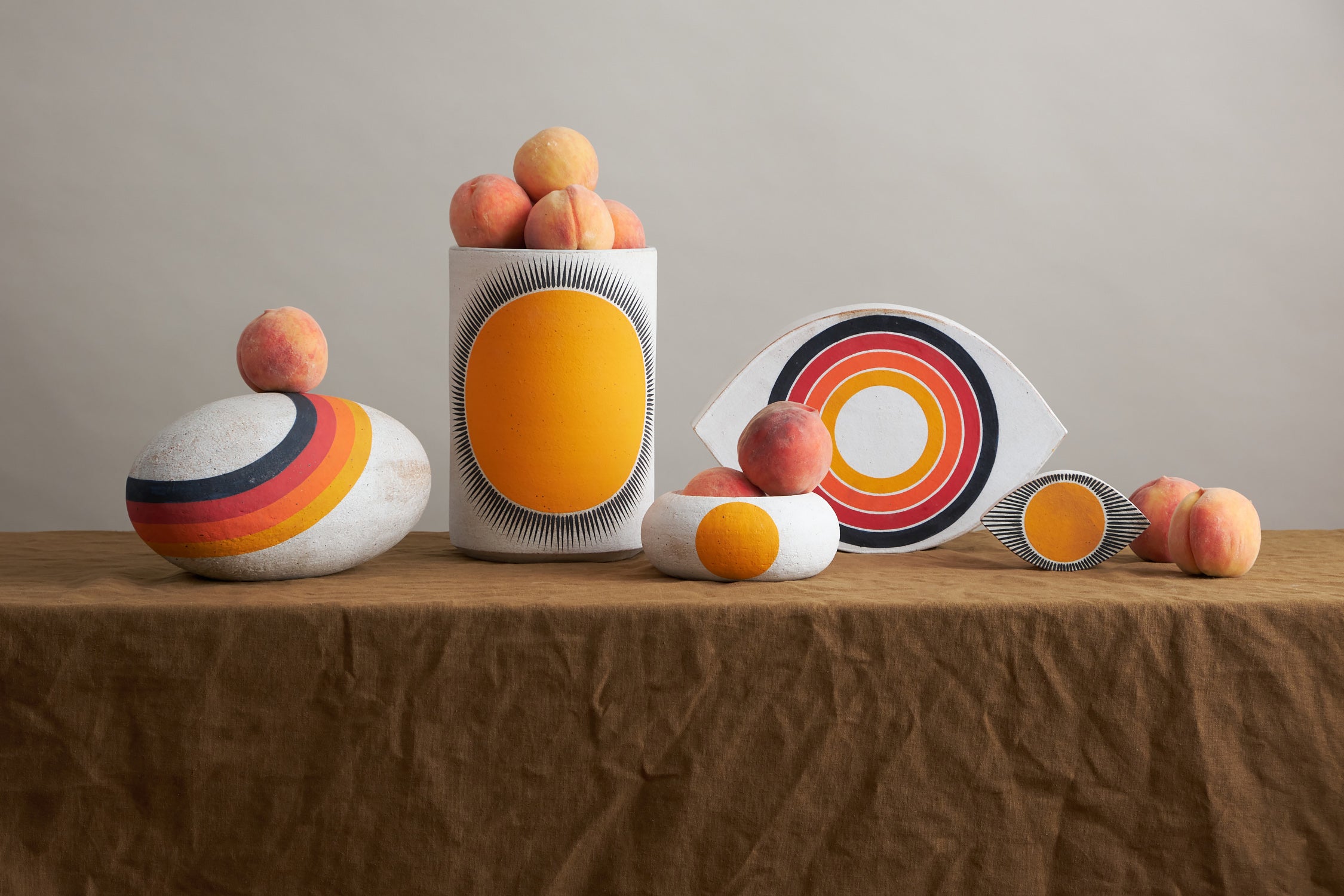 When you walk into Cedar & Hyde Home it can be hard to know which beautiful item to focus on, but more often than not, we find one designer's work tends to catch the eye first. The ceramic art ...
Read more