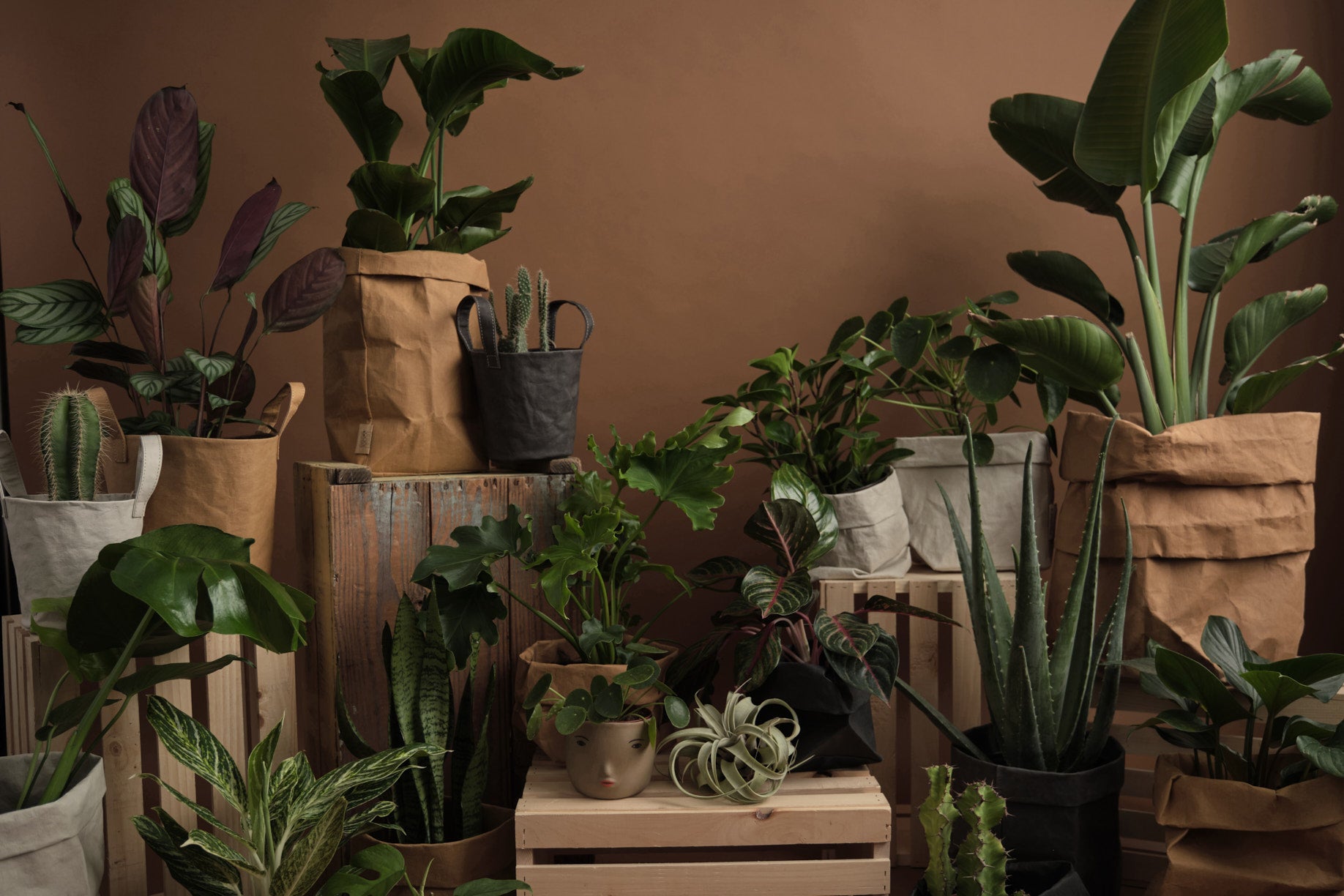 You've been at Plant Shawty for a few months now, and your following has grown so fast! What do you think was the key to getting folks to tune in?
Bret: Yes! This has been a new and fun adventure for me during quarantine. I honestly think I've grown so rapidly because I don't overthink it - I am always transparent and myself on my plant page. I host flash sales, stay engaged with my audience & am always here as a resource which I think has been really appreciated.
You have a lot on your plate right now with Guest House Shop, Plant Shawty, and modeling. You clearly have a strong work ethic. Was this a welcome distraction during all the craziness this year brought, or have you felt overwhelmed? What's grounding you?
Bret: 2020 has brought many challenges to all of us. Part of starting this little side hustle was because I felt there was more I could do to bring a lil positivity to the world. As Covid, racial injustices and the election carry on, I have been incredibly overwhelmed but continuing to stay busy and keep my hands in a few different pots has been grounding for me. More than anything this year, I've learned to trust my body and take a break when needed and not feel bad about other obligations.
What's your favorite plant to score that maybe isn't always readily available?
Bret: My plant wishlist of plants I want for myself is a mile long. However, plants that I offer that generally can be hard to get a hold of are the Chinese Money Plant, Baby Monsteras and rare Calatheas.
With all of us spending more like at home right now, a house plant is such a rad gift for the holidays. What are your top 3 plants to gift someone that make an impact, but are easy to care for in a variety of spaces?
Bret: It's been so great to watch the plant community grow and thrive as we've all found more time this year. 3 plants I would trust leaving in anyone's home are Snake plants, Hanging Pothos & Dracenas because they require little attention, sunlight and water.
How do we get our hands on some of these plant babies? Are Pop-Ups the best way or are you taking custom or special orders?
Bret: I will be announcing a handful of pop-ups but with Covid restrictions tightening again, online is the best way to secure a new baby. I host sales 1-2 times a month on my Instagram (@plant.shawty) with a variety of plants available & I personally deliver to Denver, Boulder & surrounding areas. However, I do take custom orders as well as offer consulting, plant design & personal plant shopping. Again, all details can be found on my IG!
Mature Ha. Based in Kobe, Japan
Mature Ha invites you to step into and enjoy a life of wearing hats. Based in Kobe, Japan, the designers propose a new kind of hat that is rich in its simplicity and therefore versatility.
Read more