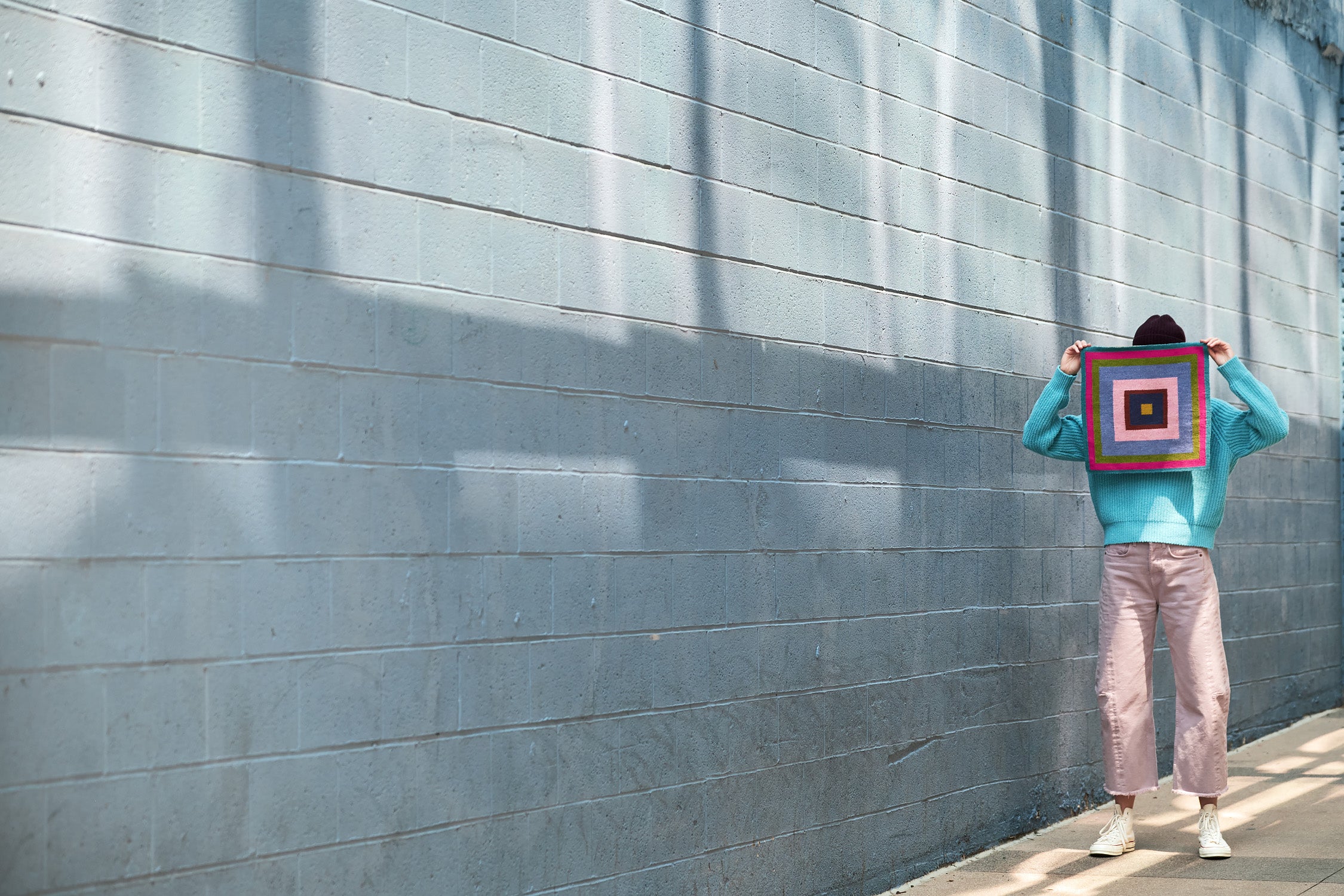 Darcie Shively is a local, Boulder tapestry artist. She had the great fortune to learn weaving from Master Weaver Judy Steinkoenig and whose work has been featured in Domino, 5280, Boulder Lifestyle Magazine and through the Taos Art Museum.
Q: You've always talked about your Chance Weavings as a way to let color combine as it will. What do you mean by that? How does that sense of randomness factor into your life and work?

When you think about what color is, it's the way we visually perceive the world around us. What we choose to wear and surround ourselves with says a lot about what we want to let into our world. With weaving, I particularly love the way color takes to wool. I found some really special fiber producers in the US who offer a gorgeous array of colors inspired by the world around them. I wanted to include those full ranges of color and not allow my own bias or outside trends at the time to inform what I was making. I wanted to create something that felt more inclusive of the world at large.

I suppose the Chance Weavings were also a way for me to break out of feeling overtaken by technology. I was born in the 70s, so I've spent more of my life without much technology than with the efficient, yet inundating aspect of it. Everything is so optimized and accessible now. I miss the serendipity of life I had pre-iPhone sometimes. So, with my weavings, aside from opening up the range of color, I also used chance objects, like a magic 8 ball, for instance, to combine them together more naturally as a way of freeing them up a bit, as well as freeing myself up a bit again in making them.

Q: It seems like others are also keen on opening back up to the world again. We are seeing a lot of bright color popping up in collections everywhere for fall. You describe the color combinations of your weavings as more "natural" but some might consider "natural" to be more naturally dyed materials and more earthen colors. What do you mean by "natural"?

I hope we find ourselves in another Renaissance or Belle Époque coming out of this time with color and art. I know a lot of people have a greater overall sense of appreciation for life. Over the last decade you saw the backlash to how fast the world was moving, how busy everyone was and how interconnected we all were. I think a lot of people felt the weight of that and wanted to hunker down more so you saw that "grounding" earthen color palette, or what everyone considered "natural". After everyone went full pandemic Hygge at home, people of course missed being out in the world and the return to color reflects that.

With my work, I see Nature as encompassing all color, including earthen tones. "Natural", to me, means all color and all sorts of combinations of those colors. The more you observe Nature, the more you notice greater depth to colors and a wider range of color in everything around you than at a glance. Even neon is natural; it's the fifth most abundant element in the Universe.

Q: Speaking of bold color, you've been wearing a lot of yellow over the last year. What is drawing you to that particular color?

I had been dyeing a lot of yellow yarn to make Color Memories of Colorado and really just fell in love with yellow. It made me happy. Yellow is such a dominant color in the landscape here and is associated with a lot of great experiences I've had from hiking in the aspens in fall to driving past late-summer sunflowers everywhere you look to enjoying all the wildflowers. Supposedly, it's the most visible color we can see in darkness, so maybe in some subconscious way I started wearing it a lot to feel better this past year. It works for me and it even seems to make other people happy, every time I am out in public wearing yellow, multiple people tell me so.
You can follow along with Darcie's work on her website or on instagram @darcie_shively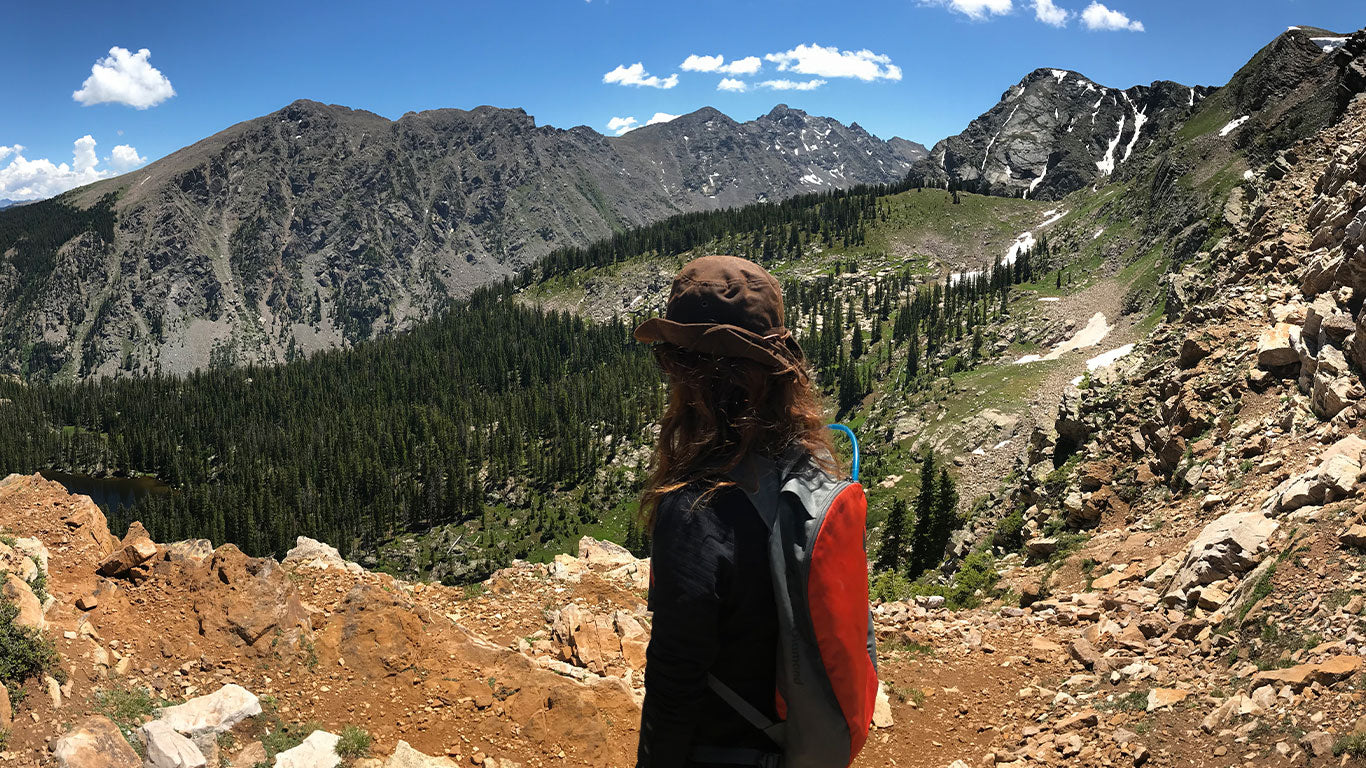 Reconnecting With the Essence of Nature
Nature is where I always feel the most like myself. I grew up in a family of seven children, so finding peace and quiet in our home was not an easy task. Running a small business this past year and...
Read more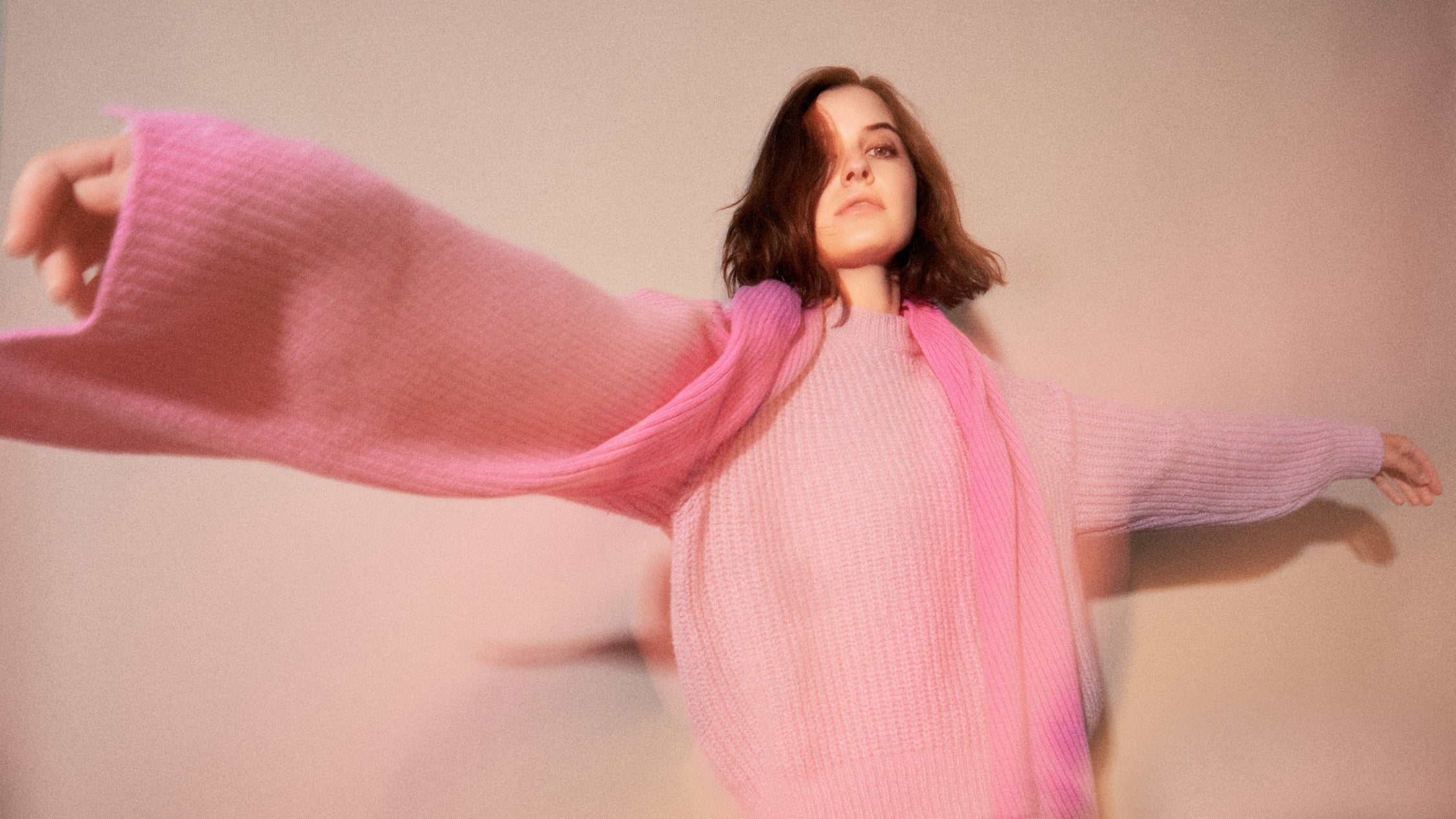 While black pieces always have been and always will be staples in our wardrobe, the pandemic is presenting an opportunity for people everywhere to embrace one of the hottest trends known as "dopam...
Read more