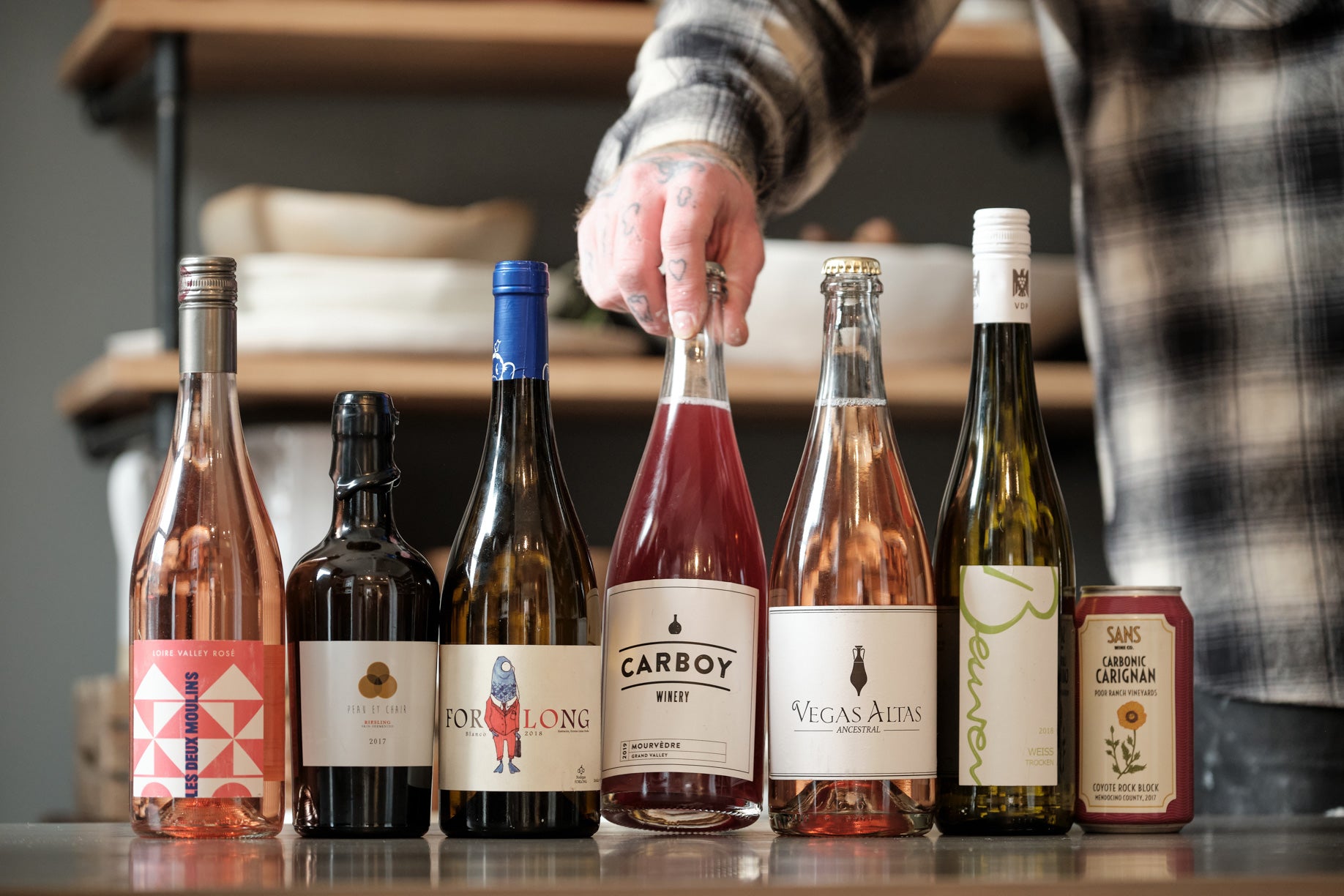 Cheers with Weirdo Wine Klub
In these unique Covid times, we are finding many ways to continue to support our favorite local shops and restaurants. Whether it's through online orders, curbside pick-up, no-contact delivery, or new socially-distanced in-store shopping, we are glad to do what we can to help keep our city unique and thriving.
Earlier this week, we met up with Anthony and Zackary of Weirdo Wine Klub to talk natural wine, future plans, and what kind of weird gets us going. If you haven't tried a case from
Cured
and
Pencil Bar
's collab project, we highly recommend curating a monthly package. Learn more about the
Weirdo Wine Klub.
At Cedar & Hyde, we embrace the carefully crafted, the unexpected, and the items that make you look at things in a new way. We see natural wine as similar. Do you guys see education as an integral part of what you offer or do people tend to intuitively get it?
Zachary: First of all, great question. We totally agree with your mission and tend to look at things along the same lines. Beyond the whole natural wine being healthier, more wholesome, better for the planet in it's farming approach and generally more precise in it's execution, what Anthony and I are all about is letting your taste buds decide and the experience. Like the parisian wine bars that inspired us it's all about the people around you, the vibe, the authenticity and simplicity of the whole experience. Wine is not the only subject of Pencil bar, it's simply one of the many tools that are available to help you enjoy life! Don't overthink it and let yourself be distracted by fancy jargon about wine, try a bunch of wines and see what you like. This is why you can try as many wines as you'd like at Pencil bar before deciding what to drink. It's way more fun that way and breaks down the barriers to entry in the wine world. So many people get intimidated by wine simply because a lot of the run of the mill wines taste the same, give you a headache and are often accompanied by a lot of jargon most people don't understand or don't care about. We want the experience to be about the people, the music, some awesome bread and butter and delicious juice to go with it. Like Cedar & Hyde, we like the unexpected! Let the taste guide you and with natural wine you will find yourself pleasantly surprised by how flavorful and diverse wine can be. Like Cedar & Hyde we like to see things in a new way, which, like a lot of things, is looking back at how things used to be done. Wine is grape juice that's been fermented. Shouldn't be considered anything else and when you start breaking down those barriers you can really start enjoying wine. At least that's how it was for me. Our somms are always here to help educate if guests are interested and have questions but in general we tend to rely on just the taste.
Anthony: Both for sure. Overthinking anything is no fun, but I think the stories behind natural wine are so cool and equally informative. But also, just drink the fucking wine!
You have told me in the past that Pencil Bar started because you were filling a hole in the Boulder market. Who were your mentors and what is 1 short term, and 1 long term goal for the company?
Zachary: I personally grew up in Paris, France surrounded by wine. It was everywhere my whole life. When I was old enough to start drinking wine (16 even though I had some wine before) I never really enjoyed it. I got used to coffee and started loving it but never got into wine and never understood it even tho I was drinking some of the best wines France has to offer. It wasn't until I discovered a small, hidden, non-assuming wine bar in paris in the 1st arrondissement: Le Garde Robe that I started to love wine. I didn't know what it was about that place that made me like the wine so much, I thought it was the simplicity of it all, the delicious bread/butter and cured meats? That the place was unpretentious and often filled with a ton of non-snobby parisians enjoying a good time and smoking too many cigarettes. And those were all part of it but it wasn't until I learned about natural wine, learned that most wine isn't natural which came as a shock to me and came back with Anthony to Paris 10 years later that I found out Le Garde Robe is a natural wine bar. To make a long story short, the natural wine bar scene in Paris and more specifically the Garde Robe and La Buvette are our biggest inspirations. We love those places and wish there were something like this here in Boulder. the 1st short term goal is to get Pencil bar funded and open. We've been working at it for 2 years now, we've learned a lot, held many events, fine tuned the concept and are ready to go! We are so close and have a location ready to go, but are still looking for funding. my 1st long term goal is to have fun. We're really only opening Pencil bar so we have a place to go and drink natural wine, listen to good music, be around people, chill and not spend a fortune...
Anthony: Kelly Whitaker at Basta is a mentor of mine and I think his restaurants fill a hole for sure. Short term goal is open a bar, long term goal is change the way people think about wine and socializing around here.
How did you take the leap from Barber Shop to natural wine? Any surprise similarities in day-to-day operations?
Zachary: Like we said earlier, we started this concept so we could have a place to drink natty juice. Besides being around people in the community in Barbershops which Anthony and I both love, being authentic, having fun and running a tight ship, there aren't many similarities, we are just doing what we love, because why not?
Anthony: I like curating spaces and taking care of people. Pretty damn similar to me.
What is your chalice of choice when pouring yourself a funky glass of wine? Do you go traditional stemware or do you tend to grab whatever's clean?
Zachary: Me personally, I love a tiny glass of table wine or whatever is clean like you said. I'm not a big fan of big fancy glasses, they make me feel pretentious. That being said there is something to say about good stemware. It helps the wine breathe properly and in some ways helps the experience so i am not against it all and have had amazing wine experiences with fancy stemware. But I have kids, cats and two big Newfoundland dogs so fancy stemware at my house doesn't work. At Pencil bar we will be offering all kinds of stemware from fancy and high end to simple and clean!
Anthony: Tiny juice glasses are my fave. I like losing track of how many glasses i've had.
Are you following the movement that Quarantine Rules are Airport Rules, have a drink at 9am if you want to? Any suggestions for the perfect bacon pairing?
Zachary: Wine is delicious and fun and that's what life is all about. As long as you're doing it in a healthy way, drink whenever you want even pre/post-quarantine!
Anthony: Fuck yea - breakfast wine is a must. Id say the Beurer - Wurttemberg Rotgut is a perfect bacon wine. Cheers!
Thank you to Zachary and Anthony for taking the time to share a glass with us! We are thrilled to have like-minded and talented folks doing interesting work in Boulder. We hope you will give weird a try and continue to support what makes this town so special.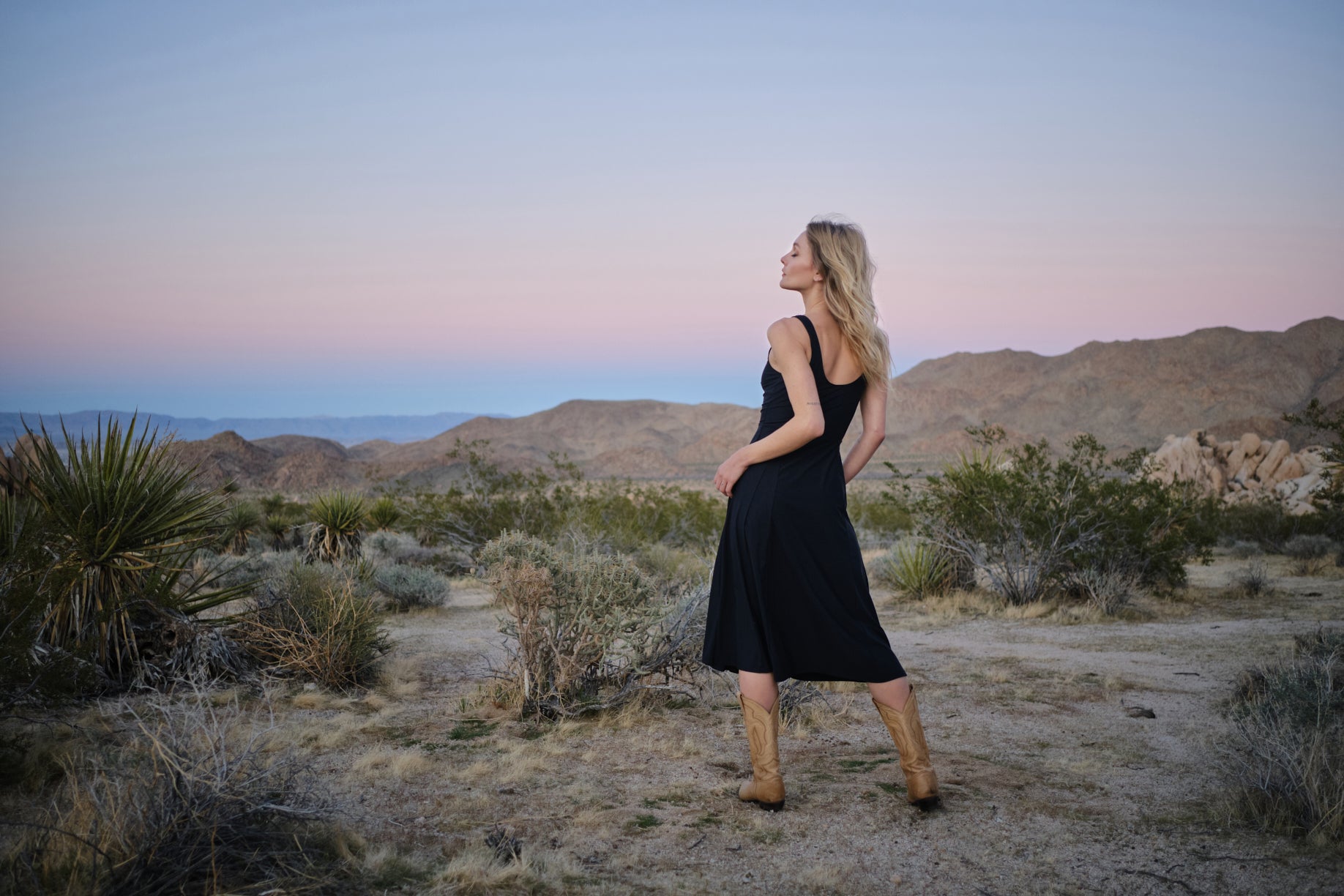 With warm weather just around the corner, we are looking for new ways to revel in our alone time, whether it's with a quick stretch, an afternoon walk, or some impromptu living room dancing!
Read more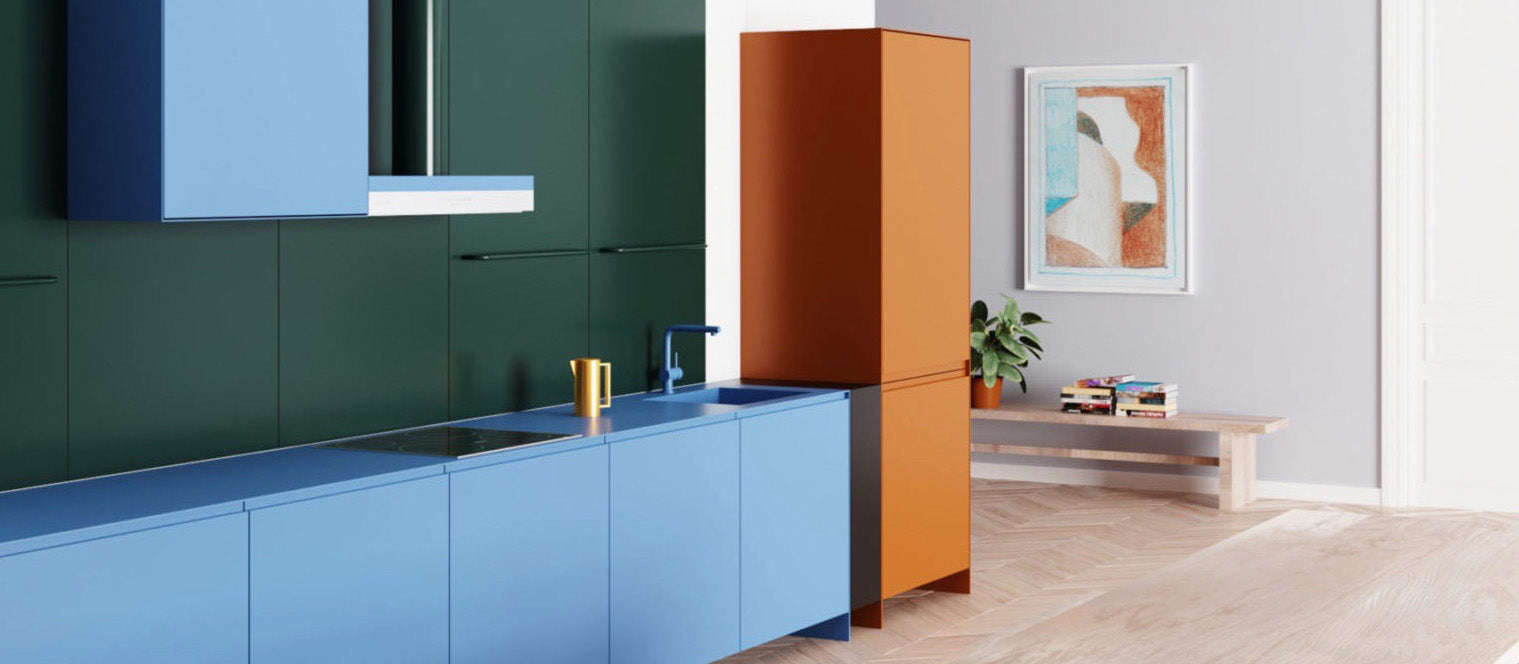 Let's be honest, we didn't physically sit down with Nathan Michielson, that's so 4 months ago. We did however get a virtual peek into his inspiration and current call-to-action with his weekly new...
Read more