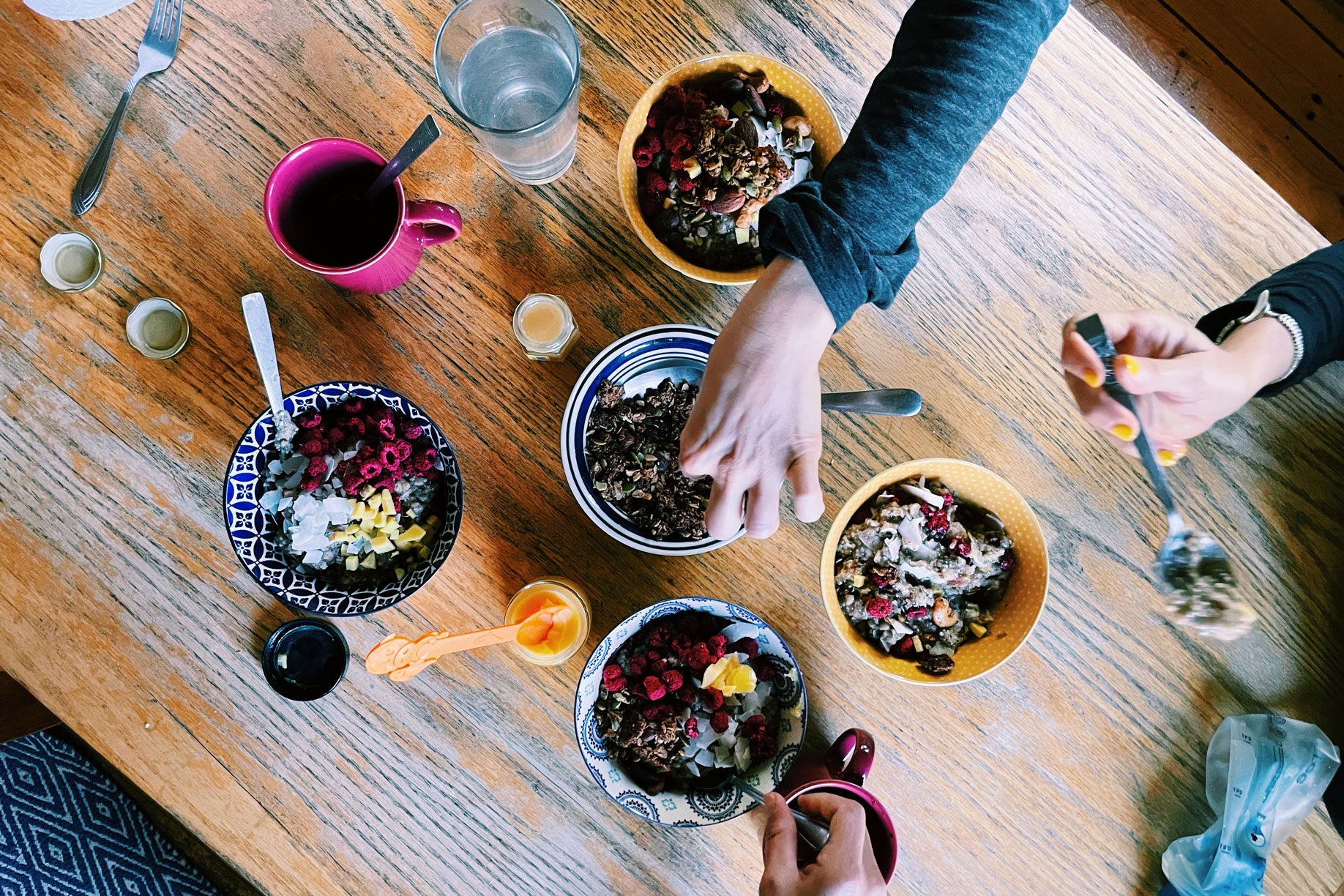 Eating Real Food with Lentine Alexis
I've had the pleasure of knowing Lentine, also known as the "Athletic Alchemist" for 5 years now. She is a classically trained chef and a former professional athlete. Now she helps people eat healthfully, in a way that seamlessly agrees to their lifestyle. Her generosity knows no bounds and she offers endless inspiration. On our recent hut trip we enjoyed three days and two nights in the Colorado backcountry, with only real food. Our especially delicious breakfast recipe is below.
Bodacious Chia-Oat Breakfast Bowl Serves 2
This beautiful, powerful breakfast bowl is the perfect way to start the day whether you're heading out for a high-altitude hike, or gearing up for a big day of brain activity at your desk. The combination of oats and chia, coupled with high-protein hemp seeds + a few special, seasonal toppings make it a super-powered way to fuel up, ground down + get after it.
Ingredients:
1 cup sprouted oats (gluten-free if preferred)
1⁄4 cup chia seed
1⁄4 cup hemp seeds
1 heaping tablespoon ghee
2 large pinches flaky sea salt such as Maldon
1⁄4 tsp ground cardamom
1⁄4 tsp ground cinnamon
2-3 Tbsp maple syrup
2-3 cups water (depending on your altitude!)
Chopped fresh ginger, coconut flakes, raw honey, favorite granola, freeze-dried raspberries (or fresh fruits) to serve

NOTE: It's equally easy to make this bowl at home, or on the go. To make a travel-friendly version, simply mix together the oats, chia seeds, hemp seeds, sea salt, spices, freeze-dried fruits and coconut flakes and/or favorite granola in a zip top bag before you leave for your adventure. When you arrive at your cooking location, combine the contents of your bag with the water. Adorn with additional ingredients if you choose.
Directions:
In a medium saucepan over medium-high heat, warm the ghee and swirl the pan to coat. Add the sprouted oats, chia seeds, sea salt, spices and hemp seeds and stir to toast. When the oats start to become faintly fragrant, add 2 cups of water and the maple syrup. Turn up the heat slightly and bring the mixture to boil, then reduce the heat to medium and allow the porridge to simmer until the oats are tender and the chia has bloomed - 5-10 minutes. Taste and ensure that the flavor is to your liking, adding additional salt or maple syrup if you wish.
Divide the mixture between bowls and top with chopped fresh ginger, coconut flakes, a drizzle of raw honey, a small handful of your favorite granola, some freeze-dried raspberries (or fresh in season fruits) and enjoy completely.
For more great recipes and information about Lentine visit her Website or join her Patreon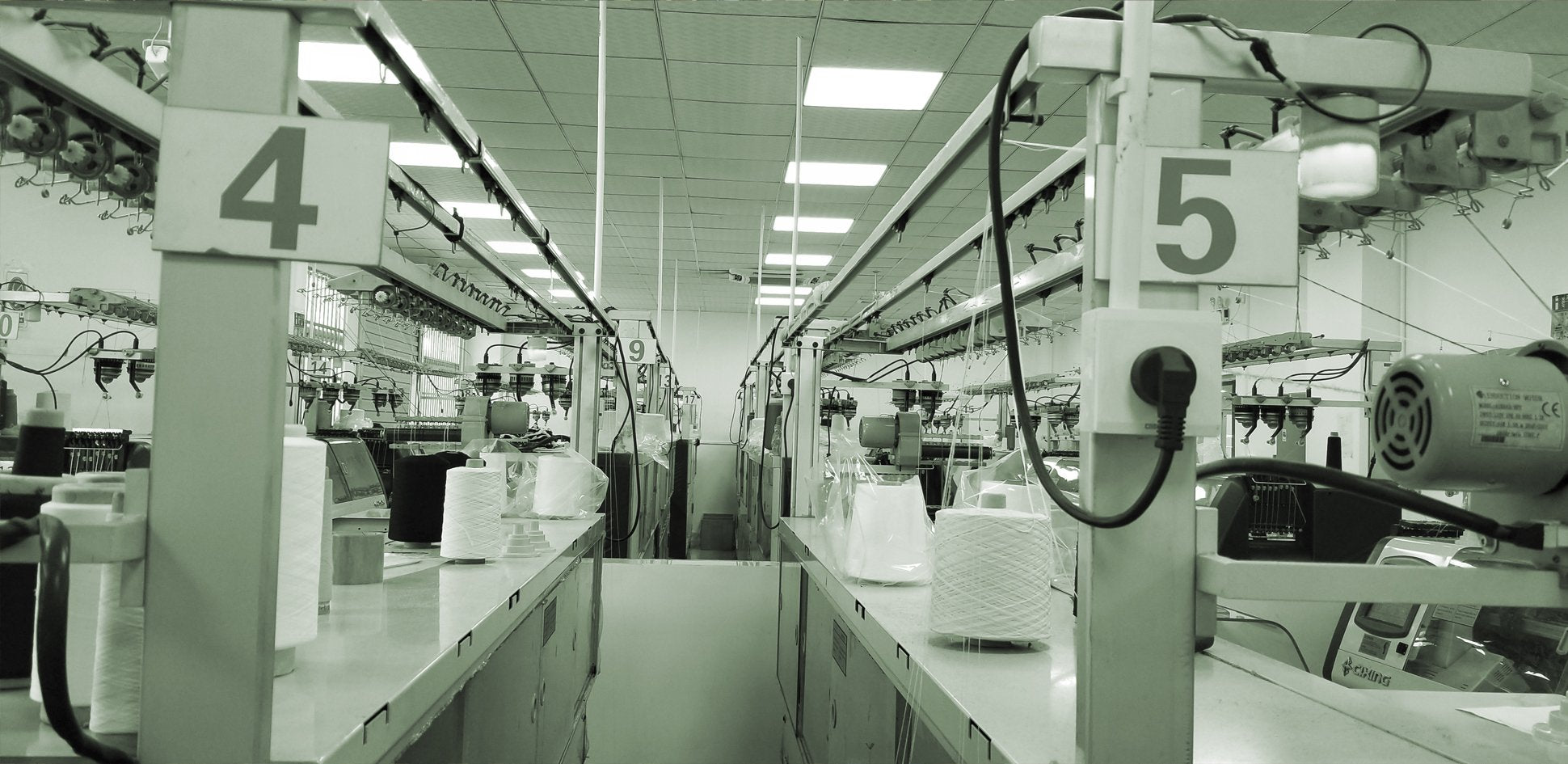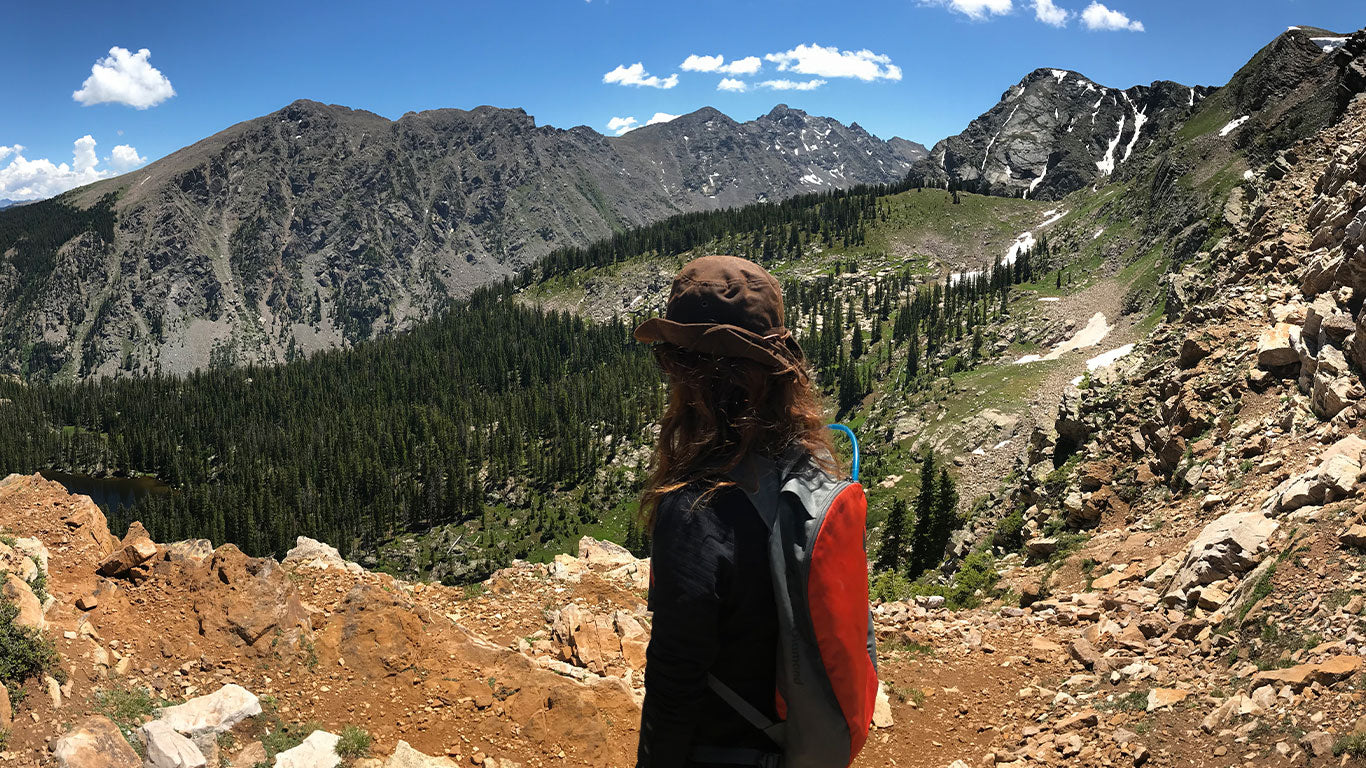 Reconnecting With the Essence of Nature
Nature is where I always feel the most like myself. I grew up in a family of seven children, so finding peace and quiet in our home was not an easy task. Running a small business this past year and...
Read more