We're excited to welcome a Boulder staple,
Haven
, to the West End. On the heels of her recent re-opening, we took some time to capture the shop's charm by connecting with our friend and shop owner Michelle Dehaven for a quick tour of her beautiful new space. Just around the corner from Cedar & Hyde, we see fun collaborations and events in our future!
For those of us that aren't familiar with you and Haven - what should we know?  
Michelle: Founded in 2016, Part treasure hunt, part lifestyle boutique, Haven is all about the thrill of the perfect find. We are a highly curated lifestyle boutique featuring indie designers, clean beauty, wellness, and an eclectic mix of home and vintage goods. This shop is our love letter to the tactile beauty of the handmade; pursuing quality over quantity, sustainable over wasteful, and hand-crafted over mass-manufactured. Find a gift with meaning, the elusive perfect candle, your new go-to blouse, or a vintage rug.
What inspired your concept for the shop? Has your mission at the outset changed in the past few years? 
Michelle: I have forever loved ABC Home in NYC; a place where you can find all the things from curated apothecary to 200 year old space chests, mid-century objects, alongside the perfect cashmere sweater.  I aimed to bring my version of that to Boulder.  It worked well in my original space on Folsom Street but I was limited in what I could offer in my narrow space on the east end of Pearl.  
Are you excited about being able to offer anything specific on the West End that wasn't possible before?
Michelle: YES!  All the vintage things and expanding our offerings for the home.  My husband and I are kicking it off with a trip to Round Top in Texas at the end of the month!
Your shop definitely transports us - are you channeling wanderlust through your buying right now?  
Michelle: My customer loves to travel as much as I do.  We continue to offer a selection of resort wear year round and remain hopeful that things will soon get back to wheels up!
Stop by and welcome Michelle to the neighborhood at 943 Pearl Street.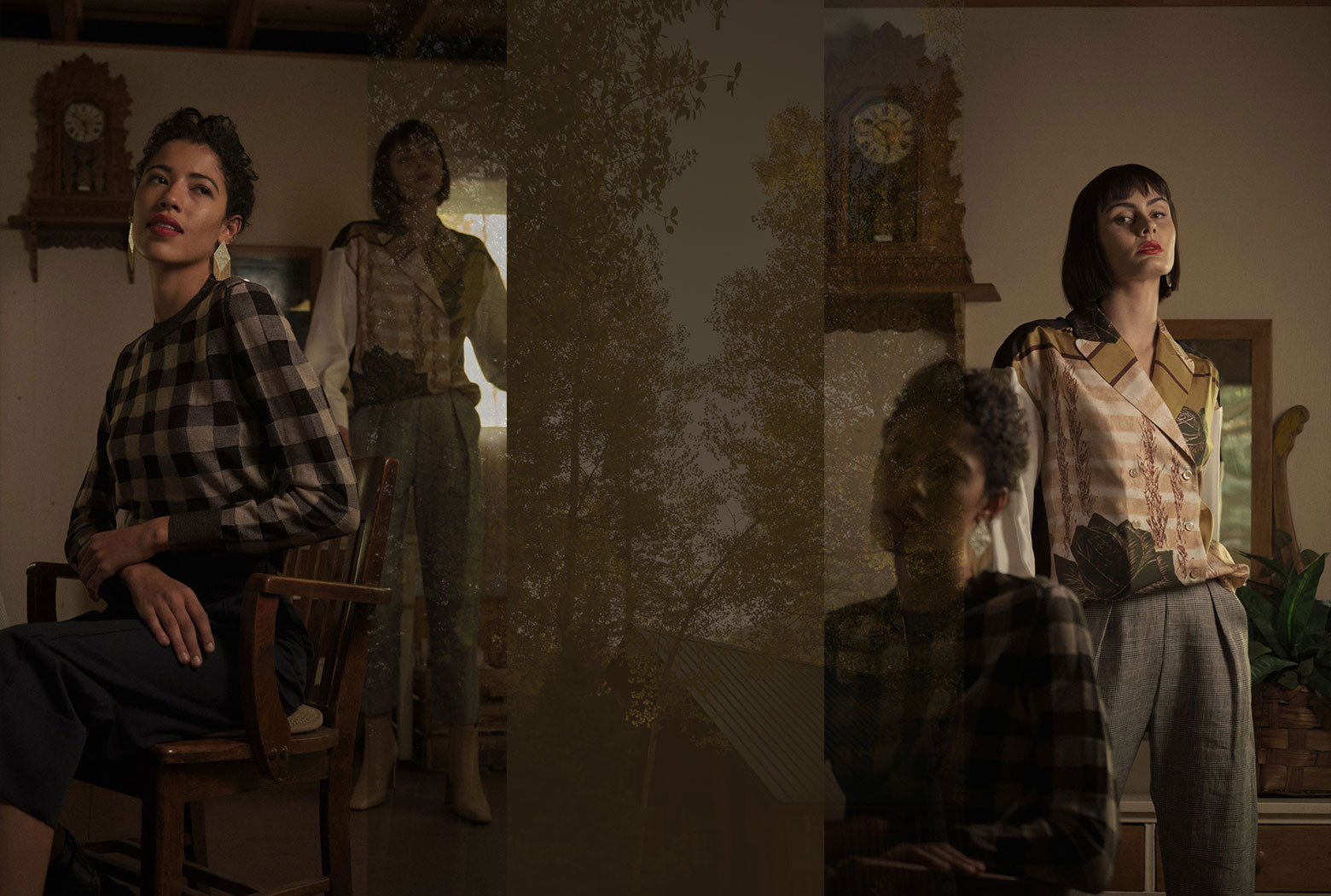 Rachel Comey's Fall collection reflects our community's general desire to create our own reality, one that takes the tried-and-true aspects from the past and brings them forward in a comfortable an...
Read more
Mature Ha. Based in Kobe, Japan
Mature Ha invites you to step into and enjoy a life of wearing hats. Based in Kobe, Japan, the designers propose a new kind of hat that is rich in its simplicity and therefore versatility.
Read more