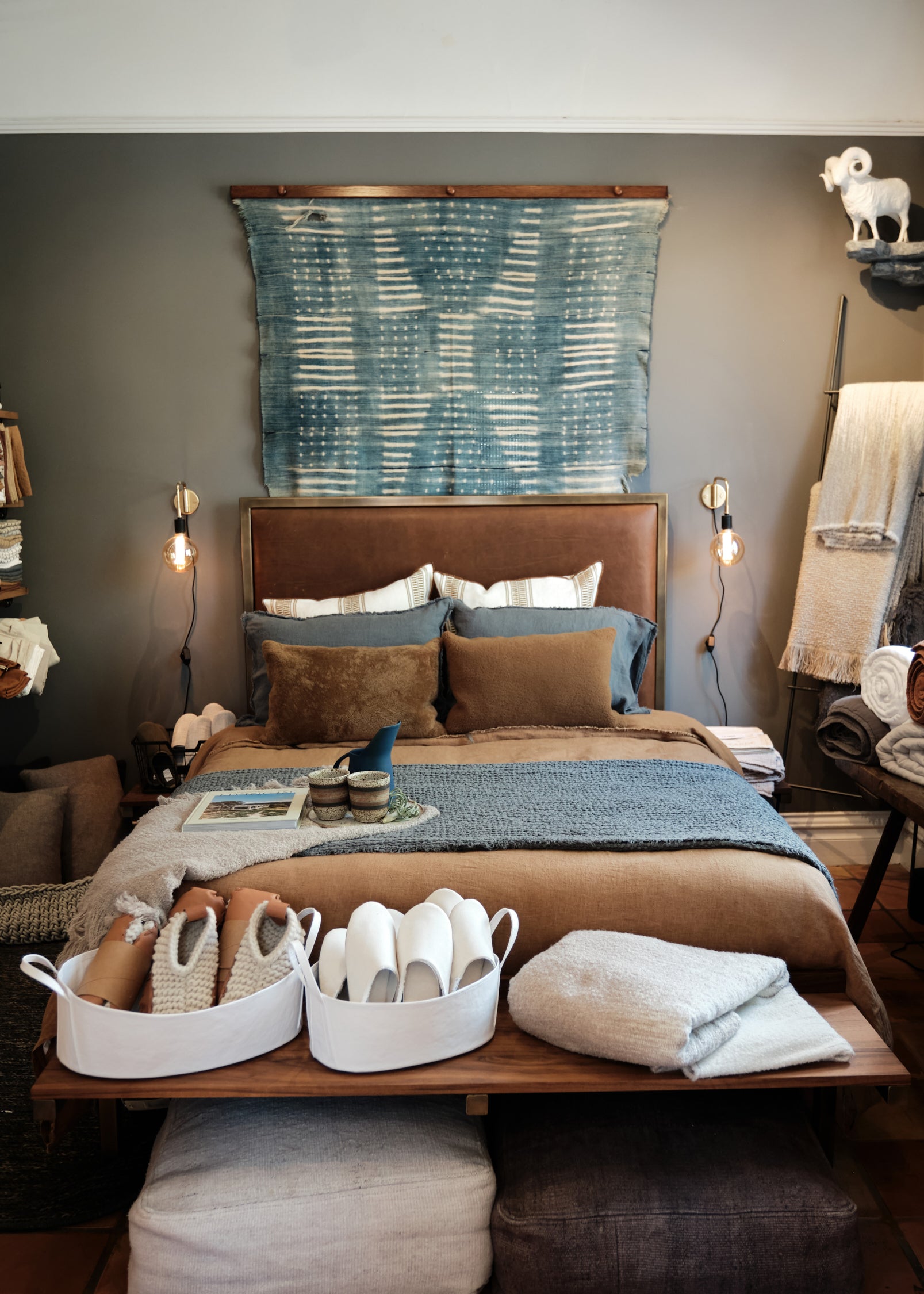 There's nothing like crawling into a fully dressed bed after a long day, especially one crafted from fine European linen yarns. A bed serves as a refuge from daily stress, and we know that there's definitely an art to making it. 
We aim for the shop bed to be dressed differently each and every time you're in the store. With Hale's beyond extensive range, opportunities are endless. While we don't carry the entire line, we do have a rich selection to choose from. We want to offer our customers options that expose different ways of styling their bed, especially as the seasons change. When it comes to remaking the bed every couple weeks, there is a formula we implement each time to keep the bed looking sharp and homey. Hale Mercantile's designs are handcrafted, subtle, and comfort is queen. 
We begin with European sized pillows, precisely 26x26," so slightly taller than your average king or standard pillows. These anchor the headboard and add an extra layer of dimension. We follow that with the layer of standard pillows, and finally 2-3 staggered or layered decorative throw pillows. This is where you can get creative and play with your colors seasonally, swapping them out while keeping a core transitional duvet color the same. 
To break up the block of color of a duvet (or quilt if that's more your style), we add a folded coverlet to the end of the bed. This provides a great textural moment, and also gives us more opportunity to incorporate the colors from our pillowcases. We usually use the back-most euros as a deep accent, the standard pillows as our main complimentary color to the duvet cover, and accent pillows as a pop of color to wrap it all together. We bring in our main complementary color of the standard pillowcases down to the end of the bed with this folded coverlet. 
If tonal or monochrome is more your scheme opt for an all white Ayrton bedscape, or earthy Carmel. You can use all the same cues but with extra emphasis on texture. Adding texture in with a boucle or embroidered pillow on your euro layer, or a Hale Mercantile waffle weave flocca blanket for a visually rich tonal bedscape. 
With Hale Mercantile the possibilities are endless. Try mixing, matching, or layering the luxurious linens for an effortlessly stylish bed.
Just like us at Cedar & Hyde, Hale Mercantile is very concerned about the context in which their products are presented and offered to their customers. For this reason Hale Mercantile is only available for sale in store. If you are interested in this piece, please email for additional information: customerservice@cedarandhyde.com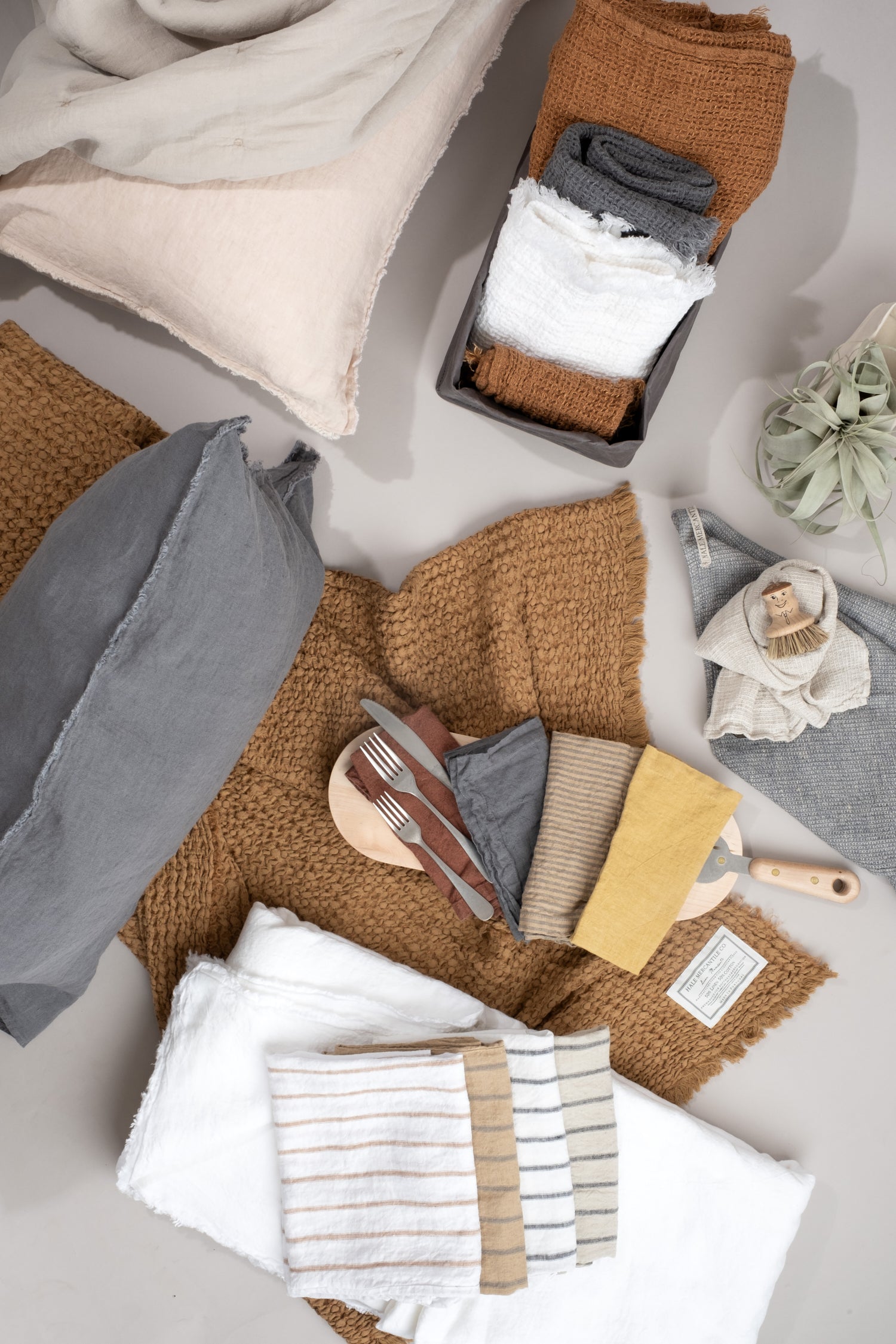 Hale Mercantile is a very special brand, and anyone that has seen or experienced their product immediately recognizes this. Above all else, Hale Mercantile's approach to linen honors the historic c...
Read more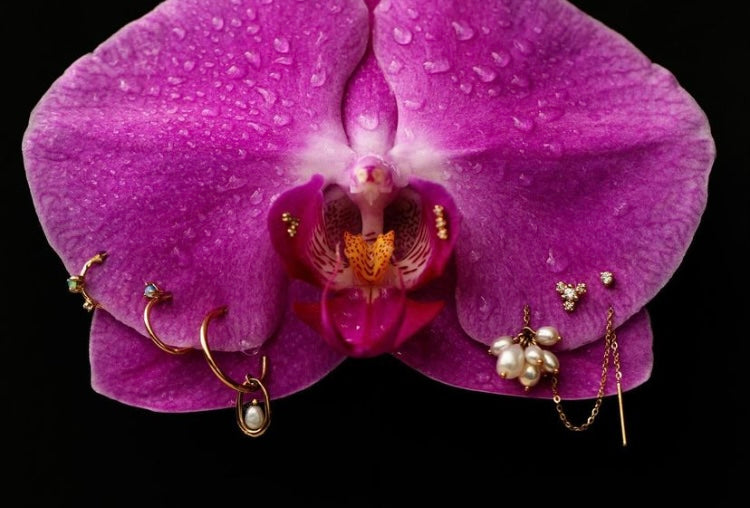 The Power and Freedom of Femininity
More often than not you see jewelry worn and marketed towards women rather than men, but the traditional lines between what's feminine and masculine are blurring. There's truly nothing like the int...
Read more