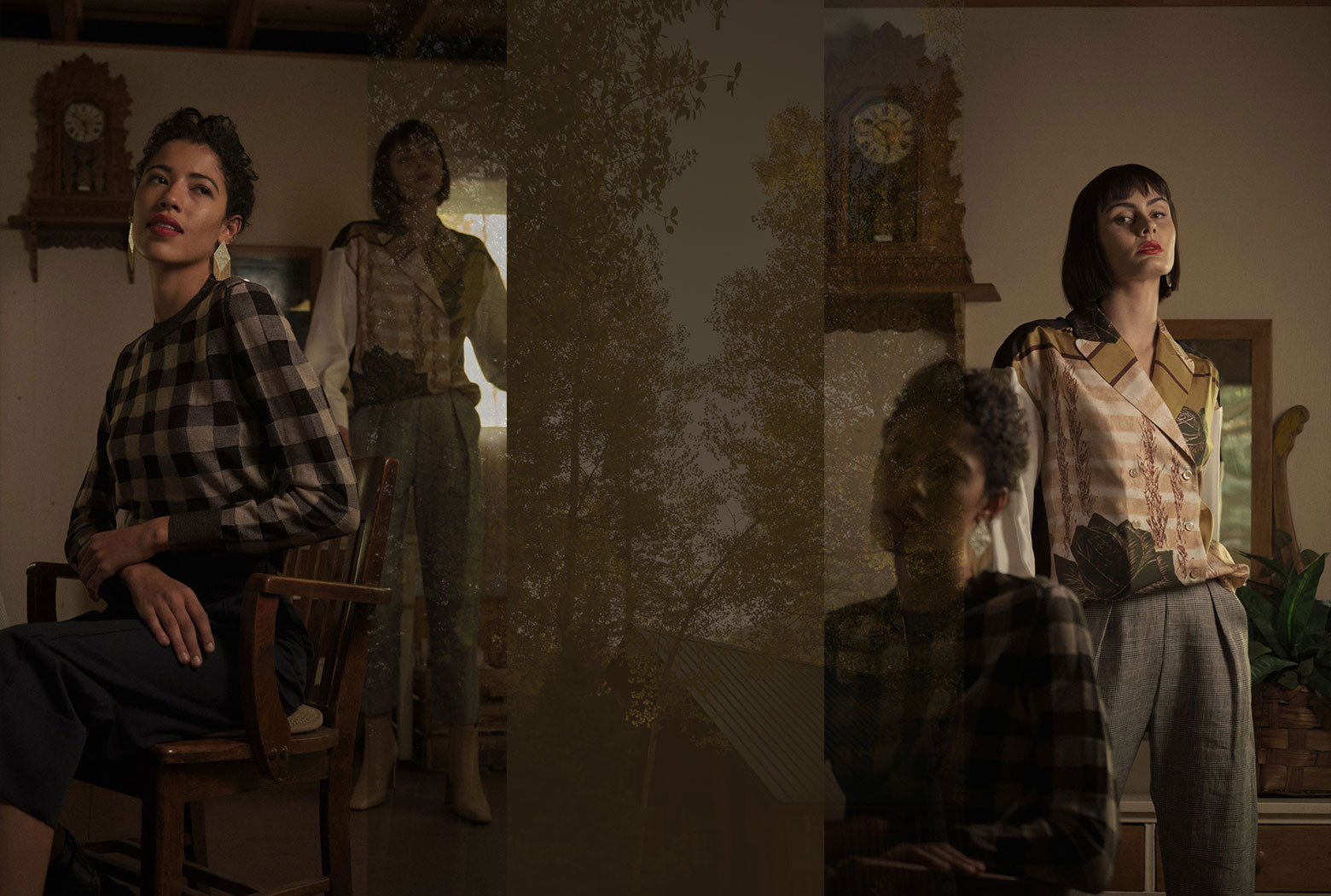 Rachel Comey's Fall collection reflects our community's general desire to create our own reality, one that takes the tried-and-true aspects from the past and brings them forward in a comfortable and fondly hopeful way. Her work transports us. It's a time capsule of textiles that feel familiar and bittersweet. Her Rose Foulard print, based on archival artwork from an Italian mill with seventy years of history, is inspired by vintage scarves. It pairs perfectly with checked knits, glen plaids, and sturdy twills, giving us a sense of structure as we head into cooler months.
It's the unique power of art and creativity that gives us hope in our day to day lives. Our inspiration for this shoot was two women preserved at a moment in time from decades before, so with our team packed in a burly Can-Am, we took a few of our favorite pieces up to the ghost town of Crystal, CO to create this daydream.
The town, established in 1880, boomed as a mining camp for several decades before becoming mostly deserted. Many of the original structures from the turn of the century are still in use today as electricity-free lodging for those, like us, that wanted to get truly lost.
We're excited to welcome a Boulder staple, Haven, to the West End. On the heels of her recent re-opening, we took some time to capture the shop's charm by connecting with our friend and shop owner ...
Read more