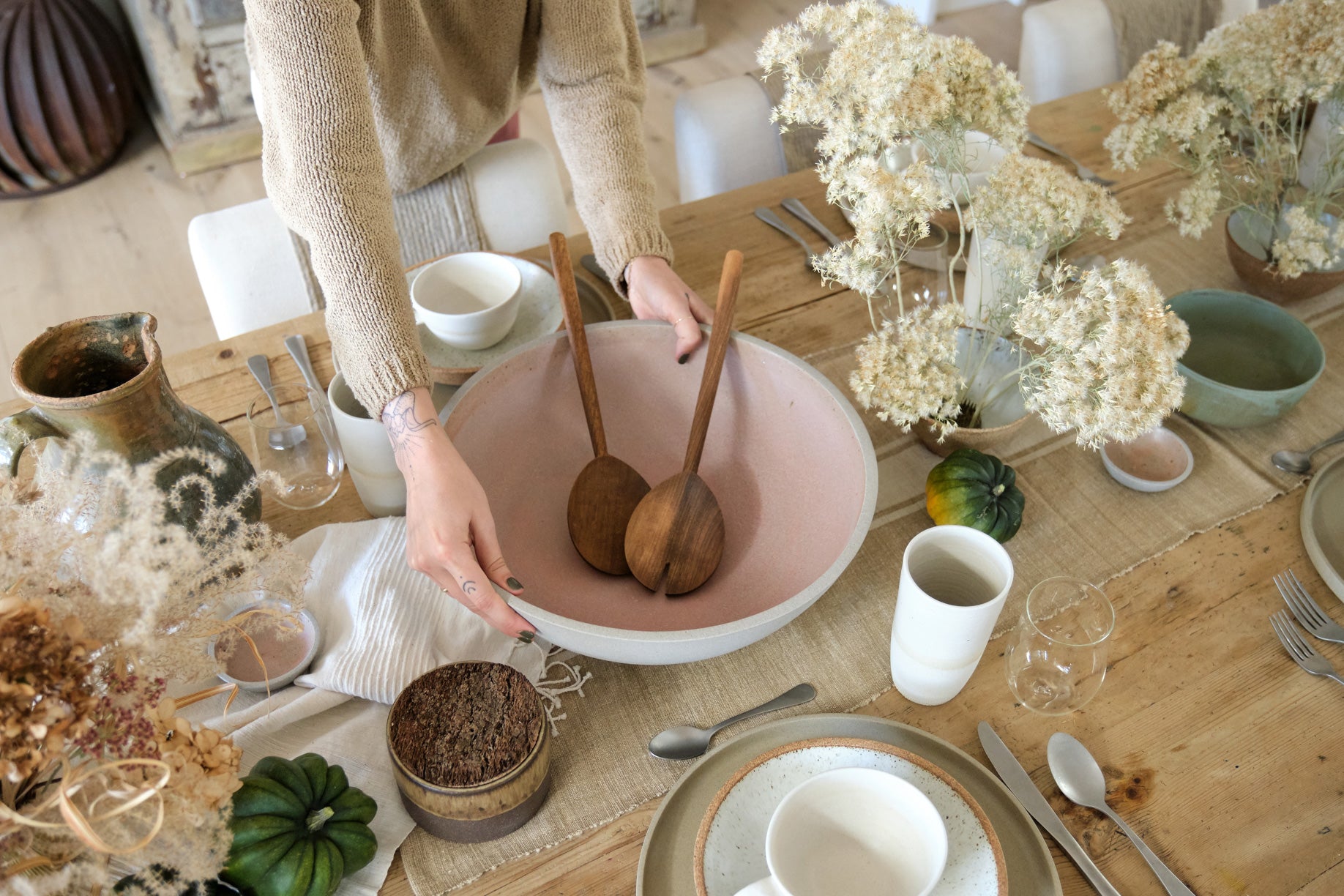 How to keep your cool without loosing warmth this holiday season!
This year, as we prepare for the fall season's family gatherings, our table is warm, minimal, and perfectly inviting. With matte textures and earthy colors, a mix of Hasami Porcelain and Humble Ceramics creates a neutral backdrop for that spicy cup of chai or a homemade squash soup. The soft glint of Farmhouse Pottery's handcrafted flatware and rustic linens in latte colors top off the finished look. With hand-poured beeswax candles and luxe bronze accents, our table is relaxed enough for everyday and refined enough for autumnal entertaining.
Location: Home of Brad and Lindsay Lidge | Floral: Lindsay Lidge of Reverie Fields | Photography by: Michelle Tippmann | Copywriting: Lauren Stone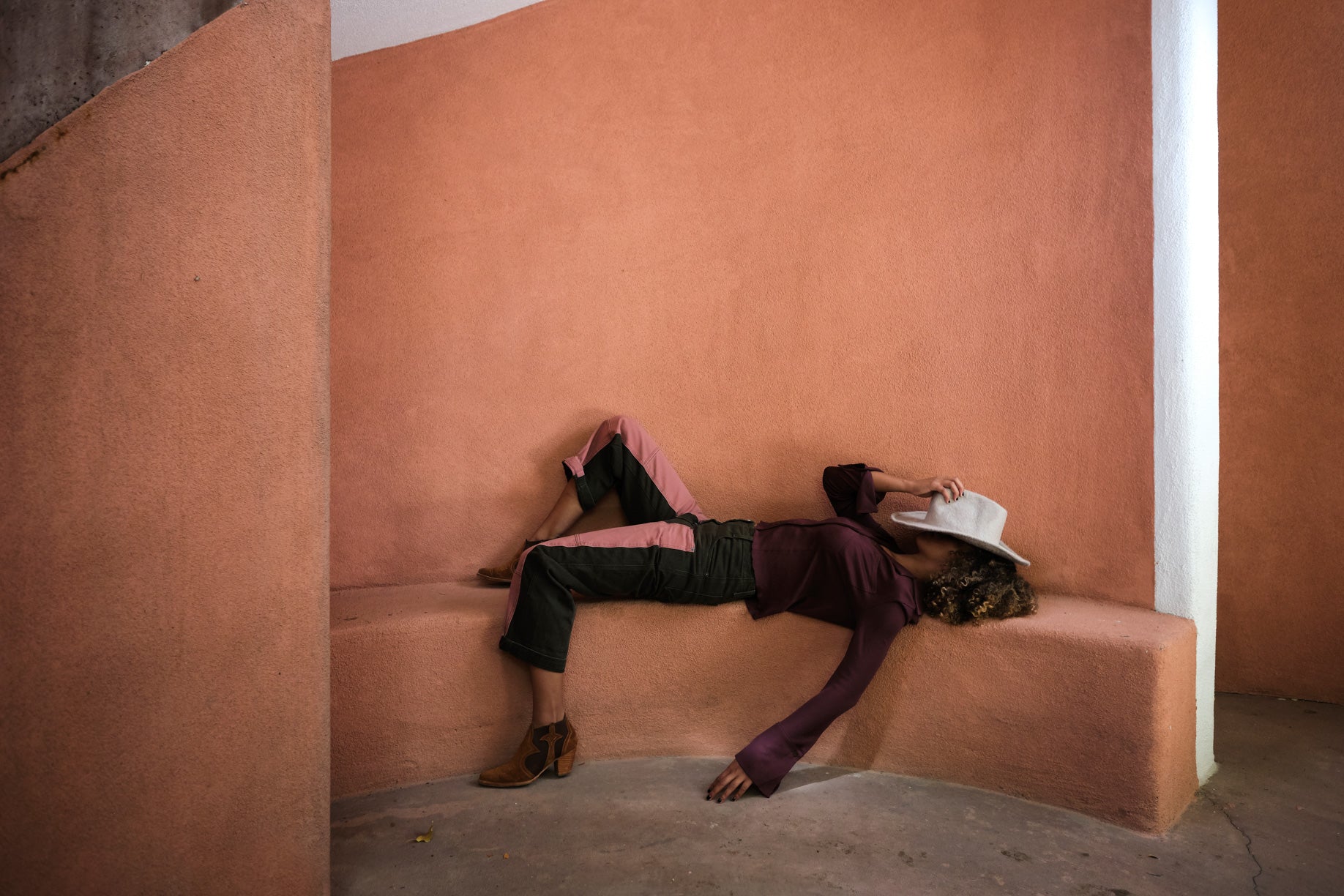 From '90s grunge-inspired editorials to the electronic dance music that provides the soundtrack for the runway, designers and stylists have been continually inspired by what's happening in music an...
Read more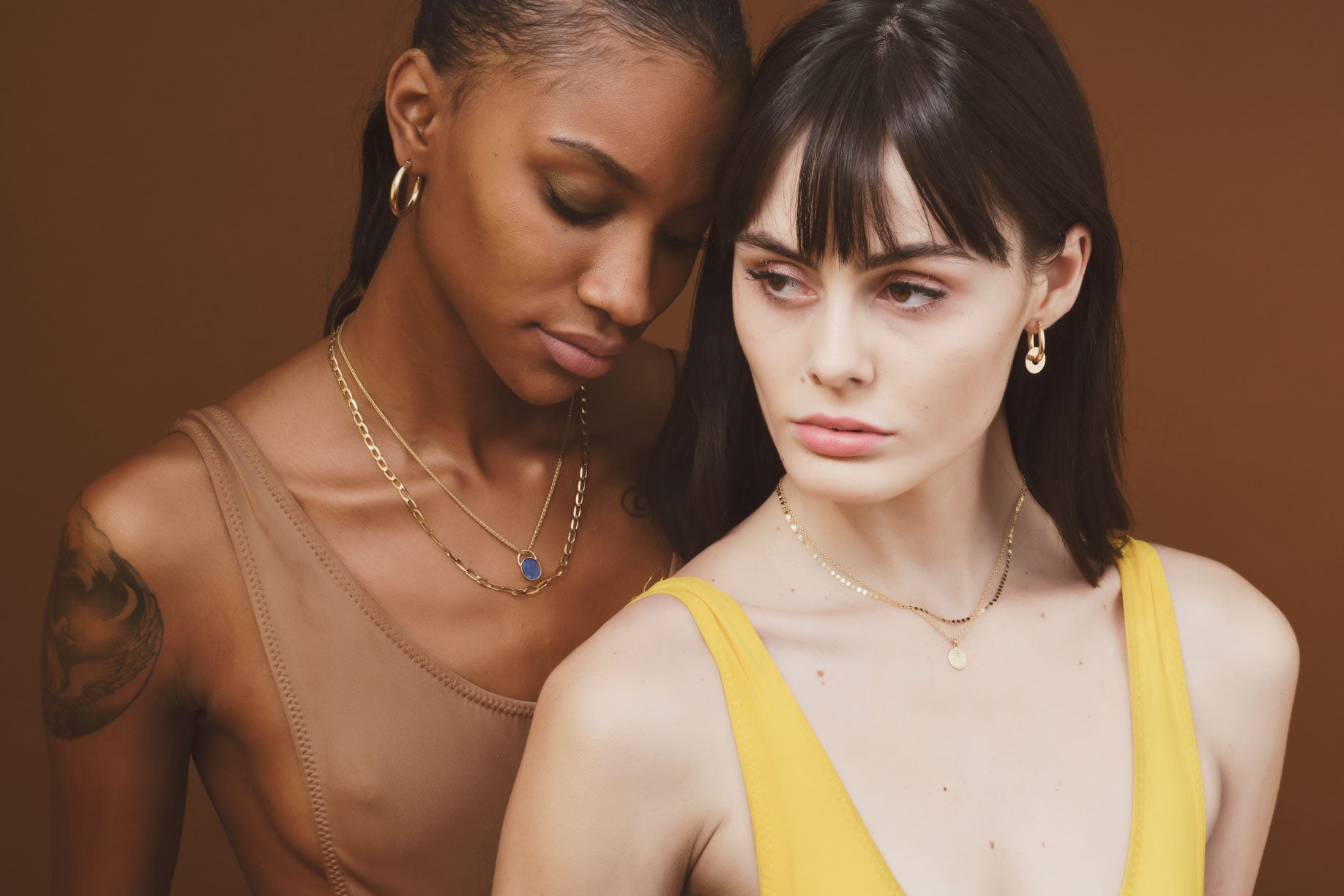 A little goes a long way. Treat yourself or a loved one to some shimmer and subtle edge with Carrie Hoffman earrings. Adorn your sweetheart or your sweet self with classics like a Loren Stewart ch...
Read more